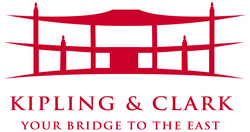 This 17-day private family luxury expedition with the newly-inaugurated Yangzi Explorer is a wonderful way to experience the culture, beauty and people of China
CHICAGO, IL (PRWEB) February 27, 2008
February 27, 2008 -- Kipling & Clark, the expert in private luxury travel to Greater China, Japan, Southeast Asia and India/Bhutan, has introduced a new private family expedition to China featuring the latest in luxury and adventure: the newly-inaugurated 5-star Yangzi Explorer Cruise. Kipling & Clark's 17-day Summer Family Expedition in China begins in Hong Kong and ends in Shanghai and includes a private tour of the Zhongdian/Ringha area with its minority Naxi and Tibetan culture of Yunnan Province, a visit to the Panda Research Center in Sichuan Province and several days in Beijing, before the crowds amass for the Olympics. The highlight of this expedition: a 3-night cruise on the five-star luxury Yangzi Explorer cruising the Yangzi River from Chongqing to Yichang.
"This 17-day private family luxury expedition with the newly-inaugurated Yangzi Explorer is a wonderful way to experience the culture, beauty and people of China," said Randy Lynch, founder and president of Kipling & Clark. "The 5-star Yangzi Explorer is the ultimate in luxury cruising with superb service and amenities equal to those in the finest luxury hotels. For this journey, we are also giving travelers the option to choose from several 5-star luxury hotel accommodations in Beijing and Shanghai. We've added the Raffles in Beijing, the coming Park Hyatt/Beijing, and the new Grand Hyatt on the Bund/Shanghai to our itinerary options in these two cities, in addition to the Peninsula in Beijing and the Four Seasons in Shanghai, among others - each property is spectacular."
To spotlight the 17-day Summer Family Expedition in China featuring the Yangzi Explorer cruise, Kipling & Clark has chosen China as its new featured destination. View a sample itinerary for this journey at: http://www.kiplingandclark.com/pagesNew/KC_Family_China_Yangzi_itin1.pdf
To view sample itineraries for other luxury journeys to China, and other locations in Southeast Asia: http://www.kiplingandclark.com/pagesNew/destinations_sampItins.html
About Kipling & Clark & TravNET
Kipling & Clark (http://www.KiplingandClark.com) is the market leader in providing high-touch, private, luxury travel arrangements to greater China, Japan and Southeast Asia. Longstanding, intimate relationships and extensive experience with the finest hotels, resorts, restaurants and guides enables Kipling & Clark to create custom, unique journeys for discriminating travelers and families who want to be immersed in the culture, food, art and architecture of the beautiful and exotic Pacific Rim. Kipling & Clark's sister company, travNET (http://www.travNET.net), provides competitive business and first class airfares to Asia and the South Pacific for executive and high-end leisure travelers. A longstanding preferred-partner relationship with United Airlines and trusted partnerships with other major transpacific air carriers enables travNET to deliver exceptional airfare upgrades and routing combinations, making travel to destinations in the Pacific Rim effortless, seamless and thoroughly enjoyable.