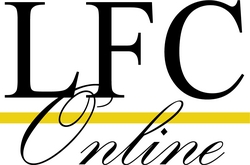 These three parcels have enormous development potential, making this auction an incredible opportunity for investors and builder/developers
Newport Beach, CA (PRWEB) February 27, 2008 -
LFC Online, the nation's leading real estate auction marketing website and part of the LFC Group of Companies, has just launched an online auction to sell three parcels of prime residential development land in Calimesa and Yucaipa, California, as part of its new Land & Lots program.
All three properties are conveniently located close to Interstate 10, southeast of Redlands and northwest of Beaumont. The largest property, Heritage Oaks Equestrian Community, is a 54-acre subdivision located in Calimesa, just minutes away from the Calimesa Country Club. Covered in picturesque Oak trees, the property is tentatively mapped for 45 residential lots and has plans in place for an upscale equestrian community, featuring trails and even a staging area for horseback riding.
Also in Calimesa is Calimesa Meadows, an 8.71-acre subdivision with tentative tract map approval, pending final approval in August. Located north of Calimesa Country Club and east of Interstate 10, the community is comprised of 37 lots for single-family residential development.
Situated in charming Yucaipa, just north of County Line Road, is Yucaipa Grove. This 4.71-acre, 16-lot subdivision has recently been approved for single-family residential development.
"These three parcels have enormous development potential, making this auction an incredible opportunity for investors and builder/developers," comments Bill Lange, president of the LFC Group of Companies. "Even in this turbulent real estate market, there are buyers out there; it's just a matter of bringing them out. In our experience, auctions are an effective alternative marketing strategy for doing just that. Our new Land & Lots program, in particular, allows landowners to dispose of standing land parcels quickly, thereby avoiding carrying costs. In turn, the auction program offers great deals to builders and developers who are looking for an investment opportunity in the current buyer's market."
The bid deadline for this online auction is April 24, 2008. For more information about the properties and to register to bid, go to http://www.LFC.com/709R2.
LFC Online--part of the LFC Group of Companies
For more than 30 years, the LFC Group of Companies have served numerous Fortune 500 companies, real estate developers, investors, financial institutions and government agencies by auction marketing thousands of commercial, industrial, land and residential properties with an aggregate value well in excess of $5 billion. http://www.LFC.com
###