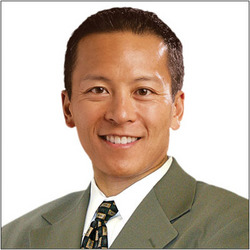 Oak Park, Ill. (PRWEB) February 28, 2008
The increasing popularity of labiaplasty has prompted American women, from teenage girls to Baby Boomers, to ask plastic surgeons some very personal questions. "One of the first questions women ask during a labiaplasty consultation is 'Am I normal?'" says board-certified plastic surgeon Allan Parungao, MD, FACS, who practices in the Chicago area. "Then they ask, 'What should my labia look like?'"
The American Society of Plastic Surgeons reports that vaginal rejuvenation is one of the fastest-growing plastic surgery procedures in the U.S.--increasing 30% between 2005 and 2006 alone. One of the most popular of these procedures is labiaplasty.
Years ago, most women who had labiaplasty were those in the adult entertainment industry, who did it for cosmetic purposes. But today, women from all walks of life are seeking labiaplasty to relieve pain and discomfort as well.
"Amy," age 27, is typical of many women who have labiaplasty surgery. "My labia were larger than normal," she recalls. "Of course, I never knew what 'normal' was before I heard about labiaplasty.
"My friends and I watch Dr. 90210 together," says Amy. "We laughed at the labiaplasty procedure because it was kind of embarrassing, but in my mind I was thinking, 'I'm going to have that done.'"
"Cindy," a 31-year-old nurse, had a similar experience. "I grew up with large vaginal lips," she says. "I didn't feel I was different from anybody else until I saw an episode of Dr. 90210 about labiaplasty and said, 'I have that problem.'
"I was uncomfortable in my clothes or exercising or during sex," Cindy recalls. "It was something I always noticed, but it got increasingly worse as I got older. I didn't think there was anything that could be done about it."
"Large or uneven vaginal lips can be caused by genetics, childbirth or hormonal changes," explains Dr. Parungao, author of A Woman's Guide to Cosmetic Breast Surgery and Body Contouring (Addicus Books, 2006).
"Labiaplasty can correct problems with both the appearance and functionality of a woman's genitals," he says.
"Large or uneven labia can cause problems with urination and feminine hygiene. The extra skin is very prone to excessive moisture and infections," Dr. Parungao explains.
"Labiaplasty is considered reconstructive surgery for patients with medical problems such as pain during sex or recurrent skin infections. In many of these cases, insurance will cover the cost of labiaplasty," he notes.
Amy is an example of a patient whose labiaplasty was covered by her health plan. "I'd always been uncomfortable during sex with my husband," she recalls. "After talking with him and explaining how important it is to me, we agreed that I should go forward with the surgery."
Amy is very glad she did. "I think labiaplasty is definitely worth it," she says. "It's made a huge difference in my marriage and my confidence level. I wouldn't hesitate to do it again."
For more information on labiaplasty, visit http://www.parungao.com/labiaplasty.
Allan Parungao, MD, FACS, is an Oak Park, Illinois plastic surgeon board-certified by the American Board of Plastic Surgery. For more information, visit http://www.parungao.com.
###