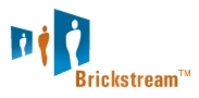 Atlanta, Georgia (PRWEB) February 27, 2008
BRICKSTREAM Corporation launches Clarity Video Analytics Appliance for Security. Brickstream's Clarity for Security is a video analytics appliance that allows analytics and alerting to occur where they should -- "at the Edge" -- where the activity requiring monitoring is taking place.
Brickstream's Clarity for Security provides applications for Counting, Queuing, Tracking and Alerting. Examples of such video analytics are wrong way traffic, tailgating, intrusion detection (Trip Wire), crowd/congestion monitoring and dispersal, motion detection, and behavior tracking including speed and direction of people. Clarity for Security provides real time XML data streams that can easily be integrated to your security management system. We uniquely bundle all of the hardware and software required to perform such advanced video analytics into a single point of application installed device
Brickstream Clarity for Security is deployed by its authorized partners throughout North America and Europe. Clarity for Security can also be deployed as a managed service solution, mitigating upfront capital costs of deployment.
"Brickstream's Clarity for Security is unique in the market of Video Analytics through its 'at the Edge' deployment of highly accurate, easily configurable and low total cost of ownership appliances. These video analytic appliances capture, analyze, store, alert and transmit information in a real time manner with minimal network bandwidth requirements." said Steve Jeffery, Chief Executive of Brickstream.
About Brickstream
Brickstream is based in Atlanta, Ga. In 2002 after several years of product development and testing Brickstream launched its BehaviorIQ software to provide comprehensive and automated customer behavior measurement solutions which were deployed on thousands of cameras in Retail and Banking. In 2006 Brickstream introduced Clarity, the first stereovision video analytics platform at the Edge. BehaviorIQ software is embedded in Clarity and optimized for counting, queuing, tracking and alerting in retail, banking, and security applications. This results in an unprecedented low total cost of ownership and deployment.
###