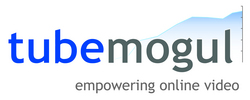 We love Sclipo's quality content and their global focus
Emeryville, CA (PRWEB) February 28, 2008
TubeMogul, the premier distribution and analytics service for online video, announced a partnership today with the Harvard of educational video sites, Sclipo.com.
Under the deal, posting educational videos to Sclipo -- whether how-to, tutorials or lectures -- will be as easy as checking a box for the almost 16,000 content creators that currently use TubeMogul to distribute and track their videos online. TubeMogul's analytics package tracking video viewership will also be integrated.
"Reaching out to new educators, experts or people who want to share their knowledge is vital for us. The integration with TubeMogul makes it effortless for educational content creators who are overwhelmed with options online to post to our site and track their performance," said Gregor Gimmy, CEO and founder of Sclipo, which is based in Barcelona, Spain. "With Sclipo's new features like live webcam classes and sponsored video challenges for prizes, we're optimistic about our future, and TubeMogul is helping to fuel that future."
"We love Sclipo's quality content and their global focus," reports Brett Wilson, TubeMogul co-founder and CEO. "Our syndication and analytics tools will propel them forward and further cement us as the ultimate service for content creators."
About TubeMogul
TubeMogul is an online video distribution and analytics company serving video producers large and small who need independent information about video performance on the Internet and an easy way to deploy their work to the Web's top video sharing sites. TubeMogul's analytic technology aggregates video-viewing data from multiple sources to give video producers improved understanding of when, where and how often videos are watched, measure the impact of marketing campaigns, gather competitive intelligence, and share the data with colleagues or friends. The company's Load & Track service allows users to upload videos once to TubeMogul and automatically deploy them to as many of the top video sharing sites as they want, within the users' specified accounts.
About Sclipo
Sclipo is a social learning network for teaching through video and webcam, and meeting people of common interests. At Sclipo, people and organizations can teach students, friends or customers by uploading educational videos (tutorials, how-tos, lectures, etc.) as well as through live, personalized webcam classes. Sclipo's innovative live webcam class system enables members to easily schedule appointments, charge fees, and even re-watch their live classes later for additional practice.
For more information about TubeMogul, contact:
David Burch
david@tubemogul.com
+1 510 868 4860
For more information about Sclipo, contact:
Edwin Toone
edwin@sclipo.com
+34 932 210 116
# # #