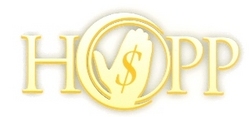 Atlanta, GA (Vocus) February 29, 2008
Hilosoft Corporation announces the Hands On Profit Planner (HOPP) pricing software program for the health care industry and independent service provider.
The HOPP program is for individuals ready to launch a practice of their own as well as seasoned professionals looking to optimize cash flow. Within minutes, the HOPP program will evaluate a practice or business that charges an hourly or session rate. The result takes the guesswork out of whether to increase the price of a service and explains the outcome in basic terms.
The program teaches the professional how to price for services based on their specific needs and encourages the user to take charge of their profit. HOPP provides a glimpse into the future. Predictive formulas in the program allow the user to play with the numbers. HOPP invites users to create "what if" scenarios to observe the interactive ripple effect of a single choice on the entire business plan.
The simple to use program provides step-by-step instruction with relevant explanations of the business terminology used in the application. Page by page analysis illustrates the weaknesses and strengths of each aspect of the business operating plan. In addition, the HOPP program provides a detailed summary analysis. HOPP offers a built-in word processor and output feature for printing professional looking business documents suitable for formal presentation. The user will find plenty of explanations and comments, both written and auditory, along with a comprehensive tips manual.
The Hands On Profit Planner offers the finest business pricing education tool for the industry. Instructors and schools can use the HOPP program to enhance the business and marketing skills of students. To purchase the HOPP program, visit Hilosoft's website store. HOPP works with Windows XP or Vista operating systems. HOPP for Windows is seventy-five dollars ($75).
About Hilosoft
Hilosoft Corporation (http://www.hilosoft.com) develops and markets innovative software for people with ideas. Hilosoft is the creator of the Idea Composer software program, an application that assists inventors and start-up entrepreneurs to develop their concepts and creations into simple and easy to understand financial and business models. Hilosoft also produces the Hands On Profit Planner, a program designed specifically for the health care industry that assists individuals and companies to price their product or services. Hilosoft headquarters is located in Atlanta, GA.
Contact:
Hilosoft Corporation
Gary Beeson 404 775-3051
###