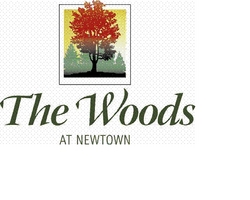 At The Woods, I'm close to everything, yet I will have the solitude of 50 acres of woods around me. With the covered walkways, I can walk in any weather. I will be on the top floor, where I can look out my window and enjoy nature, and whenever I want to take off on a trip, I just lock my door and go.
Newtown, CT (PRWEB) February 29, 2008
Kathryn Negele is an attractive professional woman in her 50's who has lived in Spain, Chicago and Washington State, as well as in Stamford, Southbury and currently in Danbury. Kathryn has been looking at 55+ communities for the past six years, and she is enthusiastic about her "next best move" to The Woods at Newtown in Newtown, Connecticut (http://woodsatnewtown.com)].
"For me the Newtown location is big," Kathryn explained. "Shopping and activities are close by, and it's easy on and off I-84, so I can get up to Boston and Maine and in to Manhattan."
It's all about convenience and lifestyle for Kathryn Negele.
"At The Woods, I'm close to everything, yet I will have the solitude of 50 acres of woods around me. With the covered walkways, I can walk in any weather. I will be on the top floor, where I can look out my window and enjoy nature, and whenever I want to take off on a trip, I just lock my door and go."
Bill and Marilyn McCarthy sold their house on three acres in Newtown seven months ago. The McCarthys had put a down payment on another single family home in Newtown, but then they started to have second thoughts about single family living.
"I am a hands on guy, and I used to think it was great to fix up houses," Bill remarked. "But now I'm more interested in attending Veterans meetings and playing golf. I still have a snow blower or two, but I can see those being sold too."
The McCarthy's are living temporarily in Southbury, but they keep returning to Newtown.
"We end up in Newtown at least five days out of the week," said Bill. "Everything we are interested in is here. We are seriously considering purchasing a home at The Woods.
I always look at real estate for re-sale value, and this has it."
Location is also important for Susan Westrell, another Woods homebuyer. Susan has lived in Southbury for the past three years, but she works at Amica Insurance, which is just one mile from The Woods.
"I have always lived close to where I work," said Susan, "so I am really looking forward to moving to Newtown."
Donna and Dan Kiah own a home in Bethel and a second home in Venice, Florida. She has been a realtor for twenty-five years, and he is a program manager at Northrop Gruman.
"I was showing The Woods to a client, and I fell in love with it myself," recalled Donna. "I am thrilled that it's the first of its kind with concierge services."
According to consumer research expert, Barbara Kleger, "The 55+ leading edge boomers are looking for location and lifestyle."
A Certified Active Adult Specialist in Housing (CAASH) and founding member of the NAHB 50+ Housing Council, Ms. Kleger conducted a series of focus groups with Fairfield County leading edge boomers to determine what was important to them in a new home.
Location - In Fairfield County, as in the rest of the country, 50 and 60-somethings prefer to stay close to the people and places that are important to them. They want to continue to enjoy their social networks and be close to cultural attractions.
Lifestyle - As empty nesters, they want a clubhouse community where they can socialize and exercise.
Natural Recreational Areas--Fairfield County boomers in their 50's and 60's love walking and biking, and prefer to live in a community with open space and nature trails.
Maintenance-free Living--Otherwise known as "zoomers", leading edge boomers want somebody else to take care of their home so that they can zoom from one activity to another and pursue their many interests.
"We learned that being near children and grandchildren is another major motivator and value is a key factor," said Kleger. "These homebuyers want to have money left over from the sale of their current home to travel and enjoy life."
With 60% of the first phase sold, condominium homes at The Woods are currently selling in the mid $300,000's, while the median price of a single family home in Fairfield County in 2007 was $575,000 and in Newtown it was $501,000 according to the 2007 CT Real Estate Market Report.
Lifestyle not real estate
"People at this stage of their lives are looking for lifestyle not just real estate," says Leonard Kohl, developer of The Woods at Newtown.
Forty years ago, Leonard Kohl completed building Rossmoor, the first 55+ community in New Jersey. Kohl is recognized nationally for having changed the nature of retirement living with Rossmoor, Clearbrook and The Ponds.
"Even in the '60's, people didn't expect to trade in their active lives for a rocking chair when they hit 60 or 65 years old," said Kohl. "Today, boomers in their 50,'s and 60's are beginning new jobs or still working at the one they've got. The time spent on maintaining a home has become a drag on their lives, and they are looking for as little maintenance and as much convenience as they can get in a new home."
Kohl went on to explain why he chose Newtown for his first Connecticut community.
"We conducted market research on Connecticut, and found that Newtown was a perfect spot because of the area demographics and its convenient location. We designed The Woods at Newtown as an innovative community offering an easy, enjoyable lifestyle."
The Woods offers condominiums with single level living and covered parking, and townhomes with attached garages. Enclosed walkways connect the condominiums to a stunning 8,500 square foot clubhouse with café, fitness center, indoor swimming pool and spa.
(more)
A cyber or virtual doorman system will work as a remote attendant by connecting with a central monitoring center. It will control access and homeowners will receive notification of package delivery.
On Saturday, February 9th, over thirty people from towns throughout Fairfield County and New York attended a New Neighbor gathering at The Woods Information Center.
"In June, we're taking our first phase homebuyers on a cruise," said Leonard Kohl, "because we're selling lifestyle not real estate."
###