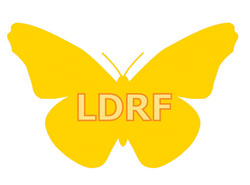 today's technologically oriented world
New York, NY (PRWEB) March 3, 2008
The LD Resources Foundation, together with the Brooklyn Public Library, is sponsoring a conference on assistive technology and self-advocacy for individuals with disabilities.
Where: Brooklyn Public Library, 2nd Floor Meeting Room, Grand Army Plaza.
When: Saturday, March 29, 2008, 12:30 PM - 4:00 PM
Agenda
12:30 PM - 1:00 PM - Refreshments
1: 00 PM - 1:15 PM
The LD Resources Foundation and Premier Assistive Technology, Inc., as part of a joint initiative, will be donating three portable assistive technology devices and three permanent computer literacy software packs to expand the library's computer access for individuals with disabilities. This technology will enable library users to access any computer station in the library. This collaborative donation has been made possible by LD Resources Foundation and Premier Assistive Technology's "Key to Access" program, which was established as part of its mission to provide literacy technologies to individuals with disabilities and to provide them with the tools needed to access "today's technologically oriented world".
1:15 PM - Keynote speaker: Jo Anne Simon, Esq.
Disability Law - Becoming Your Own Advocate
1:30 PM - 2:45PM
Panel discussion
Panelists: Associate Prof. Michael Cokkinos, Communications and Advertising, FIT and CUNY, panel moderator; Liz Holly Mortensen, Disability Services and ADA Coordinator, FIT, SUNY; Zahavit Paz, Founder and Chair Person, LD Resources Foundation; Kenneth L. Grisham, President & CEO, Premier Assistive Technology; Isabella Reichel, Ed.D., Board Certified Fluency Specialist, Speech Pathologist and Audiologist; and a representative from the Mayor's Office for People with Disabilities.
2:45 PM - 3:45PM
Assistive technology training with Kenneth L. Grisham Room 216
and Raffle drawing for individuals with disabilities.
LD Resources Foundation is one of the few non-profit organizations focusing solely on the needs of adults with Learning Disabilities and Attention Deficit Disorders in post secondary educational programs and in the workplace. The Foundation's mission is to enable individuals with Learning Disabilities and Attention Deficit Disorders to fully participate in academic, library and museum programs, and to successfully engage in employment through assistive technology awareness. Individual services, which are limited to individuals with financial need, include testing, mentoring, and providing the latest assistive technology and instruction.
For Further Information contact:
Ms. Zahavit Paz, Founder
LD Resources Foundation
Office: 646.701.0000
Fax 212.444.1061
email: zpaz @ ldrfa.org
Website:http://www.ldrfa.org
Premier Assistive Technology, Inc., established in 1998, is a leading developer of Assistive Technology software and devices to meet the reading and writing needs for people of all ages for home, school and work. Their portfolio of products now includes over 20 applications and are designed for easy use and set up. Their products address a broad range of reading and writing needs. Premier Assistive Technology is currently working with LD Resources Foundation, Inc. to develop educational campaigns to heighten community awareness about learning differences and the latest assistive technologies available to meet these needs.
For further information the company may be contacted at:
email: info@readingmadeeasy.com
website: http://www.readingmadeeasy.com
Phone/fax: 815-927-7390
Brooklyn Public Library is an outstanding library system with 60 locations. It serves more than 1.5 million people annually, and has over 1.5 million books, magazines and multimedia material.
For Further Information contact:
Maxine O. Cooper
Consumer Health Librarian
Brooklyn Public Library
Grand Army Plaza, Brooklyn, NY 11238
Phone: 718-230-2477, Fax: 718-230-2297
###