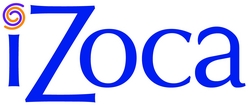 What a talented team. These are real movers and shakers in our region and I am proud to work with them on such a major event.
Albany, NY (PRWEB) March 7, 2008
Susan Storey Bardack has been named Chief Marketing Officer for iZoca, an on-line site designed to help people network, connect and organize. The company, which is based in Clifton Park, NY, hired Bardack to help launch this innovative networking platform and teach the public how iZoca can transform their business and social interactions. Bardack said, "I am excited to show the world iZoca. I truly believe it has the potential to alter and improve millions of lives."
Bardack began her public relations career at Scanlan Communications in Delmar, NY. As a senior associate she worked with several high profile clients including, McDonalds, The New York State Museum, The Preservation League of New York State and the Association of Proprietary Colleges.
More recently, Bardack has worked as an independent communications consultant in Clifton Park. Bardack provides communications counsel and marketing expertise to the Empire State Youth Orchestra. She also helped launch a photo documentary exhibit, The Beautiful Women Project, which served as a foundation for a national roll-out. Bardack has also provided communications counsel to local organizations such as the Animal Protective Foundation.
iZoca President and CEO, Jeff Goronkin, is pleased to have Bardack join his team. Goronkin said, "Not only does Susan bring her extensive communications experience to our company, but she has a passion for teaching the public about iZoca and the ways it will help people to organize and connect."
Bardack spent a decade in a management role at CBS 6. As assignment editor, Bardack managed reporters and photographers and coordinated news coverage each day. Bardack received a professional honor awarded by Freedom Communications for her role in the story about the arrest of Unabomber Ted Kaczynski.
Bardack is also enthusiastic about working with the iZoca board of directors. Bardack said, "What a talented team. These are real movers and shakers in our region and I am proud to work with them on such a major event."
Bardack is a member of several community organizations including serving as marketing chair for the Empire State Youth Orchestra. She also is on the marketing committee for the Animal Protective Foundation and generates revenue for The Leukemia & Lymphoma Society Upstate NY-VT Chapter as a member of Team in Training.
Bardack graduated Magna cum Laude from the Newhouse School of Public Communications and the School of Arts and Sciences at Syracuse University. She is a Phi Beta Kappa Honor Society member.
Bardack resides in Clifton Park with her husband, Mark Bardack, vice-president of Ed Lewi Associates and her two-year-old daughter, Ashlyn.
iZoca has most recently secured several Capital Region investors. Team members are working around the clock to launch a beta site in the next few months. Goronkin said, "For now we will continue to work hard building our company, website and team that will soon make a difference in the lives all around us."
About iZoca:
The name iZoca is derived from the Spanish word zocalo meaning square or plaza where people can congregate. iZoca is for people who meet on and off line and provides people and organizations a new way to manage projects and to plan events and activities. Founded September, 2007, iZoca is developing this novel networking platform to be released in mid 2008. The company is located in Albany, New York's Tech Valley Region. More information can be found at http://www.izoca.com.
###