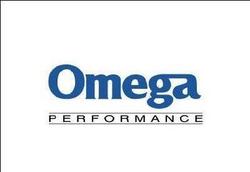 Instead of requiring lenders to page through content linearly, Omega+ Commercial Lending enables lenders to customize their learning by focusing on the particular skills they need to build
Charlotte, NC (PRWEB) March 4, 2008 -—
A new commercial lending eLearning program designed to help lending institutions combat the credit crisis and build quality commercial loans is now available from Omega Performance. Omega+ Commercial Lending combines the company's Decision Strategy— the framework for managing risk and making credit decisions employed by many of the world's top-performing lending institutions—with simulation-based, interactive learning methods focused on building the skills lenders need to perform effective risk analysis and avoid loan losses.
"When applied consistently, accurate credit analysis and decision-making skills will help lending institutions to ensure credit quality during both good economic times and down cycles," said Vicki Martell, Omega Performance vice president, product manager, credit and commercial sales. "Omega+ Commercial Lending accelerates the learning experience around these critical skills and reduces the time to transfer the learning to the job, resulting in higher quality credit decisions."
Omega+ Commercial Lending helps lenders to achieve proficiency quickly and apply the new skills and knowledge more rapidly by providing a unique learning experience to each lender. "Instead of requiring lenders to page through content linearly, Omega+ Commercial Lending enables lenders to customize their learning by focusing on the particular skills they need to build," said Caroline Gray, Omega Performance senior vice president, information technology and technology-based learning.
"Throughout the learning experience, lenders demonstrate mastery of the material by completing a variety of tasks," added Jan Abrams, Omega Performance vice president, product manager, consumer credit and credit sales development. "Participants can choose to analyze historical financial statements or perform sensitivity analysis of projected cash flow, for example. We designed a highly flexible program to let participants engage in as many or as few activities as required to master each task."
Omega+ Commercial Lending features:

A virtual online coach who provides guidance and rich, individualized feedback to lenders at points of interaction
Self-check opportunities to help lenders establish their competency level
Task tests and simulated conversations to test proficiency
A toolkit of resources including question banks, job aids, worksheets, useful tips and information, and a bookshelf of articles that are directly related to the tasks lenders must perform on their jobs
Pre- and post-testing to ensure the required skills and knowledge have been mastered
Linkage to standard learning management system (LMS) tracking
About Omega Performance
Omega Performance has enabled more than 2,500 firms worldwide to drive and sustain improved business results. The company is a wholly owned subsidiary of Informa plc (INF on the London Stock Exchange), the leading international provider of specialist information and services for the academic and scientific, professional, and commercial business communities. Informa has over 150 offices in more than 40 countries and employs over 7,000 staff around the world. Omega Performance is headquartered in Charlotte, N.C., USA, with major offices in Australia, Canada, China, Greece, Nigeria, Singapore, South Africa, and the United Kingdom.
To learn more about the Omega+ Commercial Lending eLearning course or Omega Performance credit solutions, visit http://www.omega-performance.com.
Contact:
Karen Tunks
Omega Performance
+1 (704) 672-6055
###