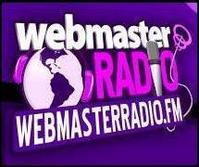 New York, NY (PRWEB) March 18, 2008
WebmasterRadio.FM, the free, 24/7 Internet Business radio network focused on the B2B marketplace announces its continuing coverage as the official radio network of Search Engine Strategies in New York City.
WebmasterRadio.FM Search Engine Strategies conference coverage will include live streaming of conference presentations and keynotes as well as interviews with industry leaders, keynote speakers, and conference panelists. All coverage will be streamed live as well as archived and podcasted in the WebmasterRadio.FM SES conference coverage section.
As part of WebmasterRadio.FM's coverage of Search Engine Strategies, listeners will also be able to tune in to a live broadcast of an SES workshop from Hitwise on March 18th at 3:15pm ET, and a town hall meeting with Adapt SEM on March 19th at 1pm ET from the tradeshow floor.
For press invitations, interviews, or more information - contact Jody Vining at 954-736-4174.
About WebmasterRadio.FM
WebmasterRadio.FM lifts the "veiled curtain" of the Internet, bringing the business community together through an interactive radio network. WebmasterRadio.FM listeners are a global group, comprised of corporate executives and decision makers to small and mid-sized businesses and individual entrepreneurs. WebmasterRadio.FM's stellar line-up of radio programming includes "Cover Story" with Joe Beaulaurier of PRWeb, WebmasterRadio.FM's official newswire; "The Hook" with Katie Kempner - vice president of Crispin Porter + Bogusky; "The Daily SearchCast" featuring search authority Danny Sullivan of SearchEngineLand.com; and more. To explore WebmasterRadio.FM's live content or check out the show lineup, please visit http://www.WebmasterRadio.FM.
###