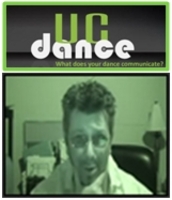 More importantly there is nothing being done like this in our industry. So, it helps to set us apart from the pack
Chesterfield, MO (PRWEB) March 2, 2008
Netelligent today launched a unique interactive promotion designed to showcase the new Cisco Digital Media System (DMS) and to bring exposure to Netelligent's software applications which are specifically designed for the Cisco platform.
The Promotion
A video dance contest located at http://www.ucdance.net. The audience can view, submit and vote on the individual dance performances. The Grand Prize is $2500. The three runners up will be $500 prizes. The contest is open to Netelligent's Customers and Partners and Cisco's Employees, Customers and Partners. The promotion will run from March 3rd to April 18th, 2008.
"This promotion takes our marketing efforts to a whole new world," say's Colin Millstone, Director of Marketing for Netelligent. "More importantly there is nothing being done like this in our industry. So, it helps to set us apart from the pack," continues Millstone. Interactive promotions are being used more often these days by companies which are trying to create a forum for two-way
communication channel with their customers and prospects.
Historically, interactive promotions simply supports some type of simple call to action where the audience members were incented to respond to the marketing piece in a specific way. With the UC Dance Contest, the audience can choose how they want to be involved, from simply viewing video performances, to voting for their favorite video, to actually doing a dance and submitting their video.
Cisco DMS
The Digital Media System (DMS) is a new offering from Cisco which enables the management and administration of digital media and documents, as well as digital signage. Video and other forms of interactive content are becoming standard forms of communication in business and most organizations are faced with the multi-faceted challenge of how to support them. For more information go to http://www.cisco.com/web/solutions/dms/index.html.
Netelligent Software Applications for Cisco
Three software applications are in Netelligent's arsenal. In additional to the free Dialer software which enable click-to-dial from MS Outlook, the software family includes big brother Interact, and cousin Aware. Interact is a unique tool that enables companies to fully integrate their telephony, network and business applications and achieve the elusive state of fully Unified Communications. Interact boasts a long list of out-of-the-box integrations with leading edge business systems including SAP, Salesforce.com, MS CRM, MS Outlook, NetSuite, Saleslogix and more.
Aware is the other featured software application. Aware provides companies with fully integrated solution for capture and recording of phone calls, chat sessions, video conferences,
as well as full desktop capture. What sets Aware apart from it's competition is the ability to insert any of these captured interactions directly into the Customer Management system, producing significant process efficiencies and compliance benefits.
About Netelligent
Netelligent is an expert in Unified Communications, the integration of different streams of communication into a single user interface. Netelligent understands the impact of emerging technologies on end user's business needs. With unsurpassed IP network and telephony implementation skills, Netelligent provides leading-edge network and telephony solutions that help clients bridge the gap between infrastructure and business systems.
Sensitive to the needs of enterprise and consumer customers, Netelligent's mission is to build and support cost-effective IP business communication solutions. Founded in 2003, Netelligent is headquartered in St. Louis, Missouri. For more information go to http://www.netelligent.com
###