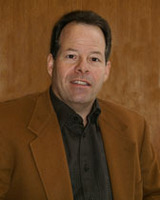 Organizations are constantly looking for better ways to capture and track information in today's regulated environments
Boston, MA (PRWEB) March 4, 2008
Xythos Software, a leading developer of basic document management and collaboration software, today announced a new document classification and records declaration application, Xythos Filer™, and an upgrade to its popular online service, Xythos on Demand™. The new software and service upgrades are both now available for customer evaluation and purchase.
Xythos Filer is designed to work together with the company's Enterprise Document Management Suite™ to accelerate and simplify the process of classifying documents and declaring records intended for storage in the system's web-based repository. For organizations challenged by the rapid growth of unstructured data, Xythos Filer helps distribute the means to capture and classify information to better meet compliance requirements and respond to e-discovery requests. Increased deployments of networked multifunction printers have also created demand for safe and easy ways for office workers to scan documents to the web where they can better manage and share them.
Growing acceptance of online services for managing and storing documents is also creating demand for more advanced features from hosted service providers. Leveraging its proven enterprise content management technology, Xythos is enhancing workflow functionality in Xythos on Demand to help subscribers better automate common business processes such as report submissions and contract reviews. The updated service now also allows clients to customize their Xythos on Demand service with their own business logos to better meet the needs of their own online customers and partners.
Security and compliance requirements continue to drive demand for the integration of document scanning solutions with Web-based storage platforms like Xythos. Responding to this need the company will introduce new connector solutions at AIIM 2008 designed for Ricoh's line of MFDs. "Organizations are constantly looking for better ways to capture and track information in today's regulated environments," said Ed Miller chief executive officer of Xythos. "Whether that process begins when a contract is scanned or a new concept is shared in a Wiki customers need a common method to store and manage the results." With the addition of more advanced workflow functionality to Xythos on Demand™, Xythos is also working to ensure that organizations aren't forced to choose between online vs. on-premises solutions to get the document collaboration solutions they need.
Xythos on Demand and Xythos on premises technology solutions will be demonstrated each day during AIIM 2008, including new Ricoh connector solutions at booth # 2957 March 4-6.
About Xythos Software:
Xythos Software is a subsidiary of Blackboard Inc. and a leading developer of document management and collaboration software. Its online services and products are licensed to millions of users at commercial, education and government organizations around the world for managing and sharing content throughout its lifecycle. Try Xythos on Demand today at http://www.xythosondemand.com or visit http://www.xythos.com to learn more about how Xythos is making online document management safer and easier for everyone.
Any statements in this press release about future expectations, plans and prospects for Blackboard and other statements containing the words "believes," "anticipates," "plans," "expects," "will," and similar expressions, constitute forward-looking statements within the meaning of The Private Securities Litigation Reform Act of 1995. Actual results may differ materially from those indicated by such forward-looking statements as a result of various important factors, including the factors discussed in the "Risk Factors" section of our Form 10-K filed on February 20, 2008 with the SEC. In addition, the forward-looking statements included in this press release represent the Company's views as of March 3, 2008. The Company anticipates that subsequent events and developments will cause the Company's views to change. However, while the Company may elect to update these forward-looking statements at some point in the future, the Company specifically disclaims any obligation to do so. These forward-looking statements should not be relied upon as representing the Company's views as of any date subsequent to March 3, 2008.
###