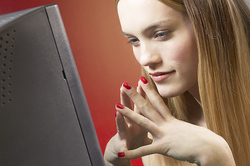 Grand Junction, CO (PRWEB) March 4, 2008
Every time the U.S. economy starts to fail, the search for college degree programs accelerates. According to a February 21, 2008 Conference Board report, the US leading economic index steadily decreased between October 2007 and January 2008. During that same period, the online resource for college and university studies, SchoolsGalore.com, experienced a whopping 27% increase in visitors searching for higher education. These statistics show that the national labor force develops an acute urgency to become better educated at times when the US economy seems to be slipping.
In today's economy, the competition for good jobs is extremely tight, and a college degree is almost always required to qualify for employment these days. Regardless of life status, a college degree is always highly regarded by employers. There is little room for the uneducated laborer without credentials from a good college. Many eager applicants will be summarily rejected because they cannot provide proof of expertise and experience in the form of a degree.
Hundreds of thousands of people have discovered the best place to look for degree programs is SchoolsGalore.com. The website is a huge educational resource for students and parents to research the specifics of college degree programs and find good answers to common questions. With just a few keystrokes, visitors can make direct contact with hundreds of top colleges, universities and accredited online schools across the US and Canada. The website makes it easy to match individual student desires with the right degree programs: http://schoolsgalore.com/categories/2/degree_programs.html.
Undergraduates can quickly search in one place to find hundreds of accredited associate degree programs: http://schoolsgalore.com/categories/2/associate_degrees.html offered by numerous vocational schools and community colleges on SchoolsGalore.com. The site provides basic information about how long it takes to obtain an associate degree (about two years, in most cases), and which schools offer the specific field interest. Students can find pertinent information about employment prospects, salary expectations, and the level of degree employers will expect.
Those who are seeking the advanced bachelor degree programs at SchoolsGalore.com: http://schoolsgalore.com/categories/2/bachelor_degrees.html will be similarly pleased to discover a plethora of excellent four-year colleges and universities to match any inquiry. With degree programs ranging from business administration to yoga teacher training, SchoolsGalore.com is fast becoming the leading online source for college degree programs on the Internet today.
And, this website doesn't just provide answers for the on-campus crowd; SchoolsGalore.com also boasts a lengthy list of accredited online degree programs: http://schoolsgalore.com/categories/4/online_degrees.html to suit just about any schedule. The flexibility of earning degrees online is a big draw for working adults with a desire to get ahead of the economy, but little free time to study. In fact, fully 20% of college students are choosing online colleges and universities to complete their college degrees.
Take this to the bank; SchoolsGalore.com is on the forefront of higher education today. The site provides the means for a better educated workforce to meet the challenges of our unstable economy. There is always hope for the future with top degree programs so easily within reach.
###