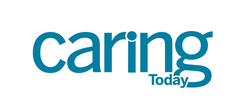 the entire family is wounded.
Fairfield, CT (PRWEB) March 4, 2008
One January day in 2006, Lee Woodruff was enjoying Disney World with her children. The next, an early-morning phone call from ABC News President David Westin thrust her into the role of "instant caregiver." Her husband, Bob, then co-anchor of World News Tonight, had suffered traumatic brain injury from an improvised explosive device while covering the war in Iraq.
In an exclusive interview with Editor-in-Chief Susan Strecker Richard in the March/April issue of Caring Today, Lee Woodruff tells how she processed the information and then began to steel herself for the frightening journey that lay ahead. Woodruff discusses her coping mechanisms, the lessons she learned as a caregiver and how the family is doing now.
Lee Woodruff, who co-authored with her husband the story of their experience, In an Instant: A Family's Journey of Love and Healing, says instincts overrode emotion during the first days after learning of the tragedy. "I just took control in such a way that I think my brain also took control," she explains. "I programmed for the task at hand, marshaled the forces--which were my four kids--to get them where they needed to go, to get them set up. It was a very methodical, very pragmatic approach that didn't include a lot of emotion."
Woodruff is just one of some 50 million Americans in a family caregiving role, providing non-paid assistance for a family member or friend who needs support, physical aid and/or guidance with health and medical decisions. "Like most of us thrust into this role, I operated from the gut, mostly learning through trial and error, by doing and reacting in the moment," Woodruff notes. "Certain things I did right, others I could have done better or differently."
Woodruff offers three tips for those suddenly propelled into a caregiver's role:

Reserve time for yourself each day. Woodruff relied on an hour-long, daily morning swim to stay fit and to clear her mind for the difficult day ahead.
Advocate for your loved one. Because one wrong choice could result in disaster, she learned to communicate with the doctors, to question and seek second opinions and to closely monitor her husband's condition and medication schedules.
Cash in your "chits." Woodruff was immediately flooded with kind wishes and offers of help. Telling friends and family she would give them an "IOU" to be called in at a future date made her feel like she wasn't asking for favors all the time. Instead, she called in her chits when she really needed help, whether for a hot meal or a ride for her children.
"Lee Woodruff's honesty, resilience and experience as a caregiver illustrate important lessons for all families thrust into a caregiving role," says Victor Imbimbo, President/CEO of Caring Today, which, through its magazine and website, helps family caregivers manage the delicate balance of providing care to a loved one while taking care of oneself.
Woodruff also talks about three things she would have done differently: asking for more help instead of worrying about burdening others, having a better handle on family finances and seeking emotional help earlier.
Because they were fortunate to experience a positive outcome, the Woodruffs formed the Bob Woodruff Family Foundation for Traumatic Brain Injury in an effort to benefit the 4.5 million Americans currently suffering from brain injuries. "We're starting out by helping wounded service members returning from the wars in Iraq and Afghanistan," says Lee Woodruff. "We're looking at the family holistically--at the caregiver, re-employment opportunities for the injured person and more. If the person is wounded," she explains, "the entire family is wounded." For more information, go to http://www.bobwoodrufffamilyfund.org.
"Lee Woodruff's story is an important one for anyone who might suddenly face a family disaster," says Editor-in-Chief Susan Strecker Richard, "and is definitely a service to Caring Today readers and all caregivers."
"Nobody plans to be a caregiver," explains Strecker Richard. "It's a role that can be instantly thrust on anyone at any time. Lee Woodruff's cool under fire, her singular focus on her family and her ability to make the right decisions are important lessons about the delicate nature of life and the critical importance of the family caregiver."
In an Instant: A Family's Journey of Love and Healing ($16, Random House) is now available in paperback.
Caring Today's interview with Lee Woodruff and her six tips for caregivers are available at http://www.caringtoday.com
For more articles and tips on family caregiving, including caring for a brain injured relative, please see http://del.icio.us/caringtodayleewoodruff
About Caring Today, LLC
Caring Today, LLC, through its magazine and website, is the leading provider of practical advice and resources for family caregivers. Since 2004, the Connecticut-based multiplatform media company has delivered expertise and support to the estimated 50 million American family caregivers through http://www.caringtoday.com and Caring Today, a bimonthly magazine with a national circulation of 750,000.
###