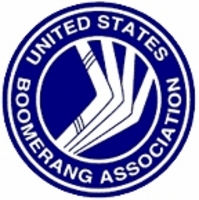 I knew it was a big throw but had no idea it had been up that long!
Brier, WA (PRWEB) March 4, 2008
The United States Boomerang Association (USBA.org) announced today that a Seattle woman, Ms. Betsylew Miale-Gix, had shattered the world record in competition for unlimited boomerang time aloft by throwing and catching a boomerang that stayed airborne for an incredible 3 minutes and 49 seconds. This is the first time a woman, American or otherwise, has set a world record in the "Maximum Time Aloft" (MTA) event in the growing international sport of boomerang. Miale-Gix was competing in a USBA sanctioned tournament on February 23, 2008 in Tucson, AZ.
Boomerang throwing is a sport where men and women compete equally in tournaments with divisions based on skill level.
"I knew it was a big throw but had no idea it had been up that long!", said an exuberant Betsylew. She went on to say, "I sought divine assistance in bringing it down as it was showing no inclination to do anything but continue to float well up in the heavens - then it suddenly started slowly coming down. At this point there was general excitement among the other throwers watching. I caught it comfortably then was picked up and spun around by a jubilant judge, Daniel Bower, who advised me of the time and that it was a new world record."
Ms. Miale-Gix has been the premier female competitive boomerang thrower in the world for the last decade, and has been the only women throwing for the United States on the last five United States Boomerang Teams in International World Cup competition. A partner practicing personal injury and insurance law at Adler Giersch PS in Seattle, WA, Ms. Miale-Gix is a multiple term past President of the USBA and has been serving on the board in various capacities for almost twenty years. She is currently the USBA Treasurer.
The United States Boomerang Association is a non-profit organization promoting the art, sport and science of boomerangs in the United States since 1980. The USBA acts as the sanctioning body for boomerang competitions all over the United States, and selects and supports the United States Boomerang team in team competition at world championships held every two years. American teams have won multiple world championships over the past two decades. Of note, the United States is hosting World Boomerang Cup 2008 in Seattle, Washington this August. From August 17 - 27, 2008 the finest throwers in the World will gather to compete for the coveted World Team and Individual championship titles. The USBA also publishes the quarterly newsletter Many Happy Returns and sponsors crafting competitions at the annual USA National Championship tournament.
For More Information:
Please visit the United States Boomerang Association
at http://www.usba.org . Ms. Miale-Gix can be contacted at betwil@att.net or by
phone at 206-682-0300. For more information on World Boomerang Cup 2008 Seattle, WA see http://seattle2008.ifba-online.com .
###