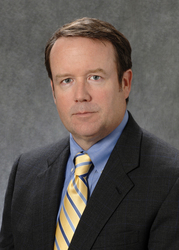 Ramsey, NJ (Vocus) March 4, 2008
Konica Minolta Business Solutions U.S.A., Inc. (Konica Minolta), a leading provider of advanced imaging and networking technologies for the desktop to the print shop, today announced they will be previewing their latest software technologies at the 2008 ON DEMAND Conference & Exposition.
Canvas for Printgroove
A complementary software module to the Printgroove POD Suite, Canvas is a user-friendly, click-and-drop workflow charting application. It allows anyone the ability to create various types of workflows, simple or complex, by selecting an icon and drawing lines to connect them. Canvas will enable customers to design and implement improved processes without requiring an extensive learning curve. The click-and-drop feature allows them to quickly draw out the steps (nodes) used in their shop. The properties panel will allow the user to define the properties of each object they have drawn on the canvas. When the workflow is validated and saved to the associated Printgroove server, implementation of the improved process will take place almost immediately.
Reflection for Printgroove
A complementary software module to the Printgroove POD Suite, Reflection provides a new innovative visual display of a print shop's real time workload. With just a glance, any print shop employee will be able to see the current status of jobs within the print shop. Reflection provides real time information relating to where in the workflow a job currently exists using a graphical status of a print shops' schedule. Other job details, such as, who owns a job, the priority of a job and its due date for completion is also displayed. The Reflection application will run on Linux, Mac, or Windows platforms. Information can be viewed on a PC and is also designed to be displayed on a large flat panel screen and is highly customer configurable.
PageScope Enterprise Suite
With its modular design, customized functionality and intuitive interface, PageScope Enterprise Suite adapts to the needs of any customers environment to start saving money immediately. PageScope Enterprise Suite gives a productive array of features that handle accounting, authentication, and customized functionality for users to improve productivity, manage multiple bizhub MFP's seamlessly, and account for all activity. No other accounting and authentication solution combines all these advantages into a powerful three-module design that's easy to use.

PageScope Account Manager brings affordable, enterprise-level account tracking within reach of any-sized business. It lets you determine who did what, at which machine, and when –- tracking activity on a whole network of Konica Minolta bizhub™ MFPs without requiring hardware or software enhancements at each machine. It also helps you manage your document output, control costs, and allocate expenses to specific MFP's, workgroups, departments or projects – all with minimum setup and oversight, saving valuable time for busy IT administrators.
PageScope Authentication Manager allows individuals log in and authenticate at each MFP as quickly and easily as logging on to their networked PC. It protects log-in data by storing all user information and counts separately, away from the bizhub MFP – and allows a wide range of server-based authentication methods, including user name and password, optional HID Proximity card reader, and the advanced Konica Minolta Biometric Authentication Unit with quick "touch and print" convenience.
PageScope MyPanel Manager is a unique advantage that lets every end-user create a personal control panel to appear at any networked Konica Minolta MFP. MyPanel displays can be customized to suit individual tastes and needs -– changing screens or colors, creating personal icons for scan functions, creating up to 12 shortcut keys to functions including Duplex, Color, Booklet Mode and Finishing that speed productivity.
Editor's Note: See the newest Konica Minolta software applications in action at the 2008 ON DEMAND Conference and Exposition in Konica Minolta's booth (#916) from March 3-6, 2008. Konica Minolta will hold a press conference on March 4, 2008 at 11.00a EST in Room 54 of the Boston Convention & Exhibition Center, Boston, Mass. To reserve your attendance at the press conference and/or to schedule booth tours, call Doreen Maciak at 781.782.5832.
About Konica Minolta Business Solutions U.S.A.
Konica Minolta Business Solutions U.S.A. Inc. (http://www.kmbs.konicaminolta.us), a leader in advanced imaging and networking technologies for the desktop to the print shop, brings together unparalleled advances in security, print quality and network integration via its award-winning line of bizhubTM multifunction products (MFPs); bizhub PROTM production printing systems; magicolor® desktop color laser printers and all-in-ones; and pageproTM monochrome desktop laser printers and all-in-ones. Konica Minolta also offers advanced software solutions, wide-format printers, microform digital imaging systems, and scanning systems for specialized applications.
Headquartered in Ramsey, NJ, Konica Minolta delivers expert professional services and client support through an extensive network of direct sales offices, authorized dealers, resellers and distribution partners in the United States, Canada, Mexico, Central America and South America.
Konica Minolta is a trademark of Konica Minolta Holdings, Inc. bizhub and PageScope are trademarks of Konica Minolta Business Technologies, Inc. All other trademarks mentioned in this document are the property of their respective owners.
Konica Minolta Corporate Contact
James Norberto
Konica Minolta Business Solutions U.S.A., Inc.
+1 201.825.4000
Konica Minolta Media Contact
Doreen Maciak
Lois Paul and Partners
+1 781.782.5832
###