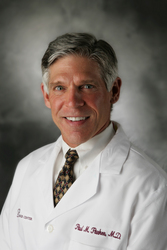 The ability to rapidly recover patients is not only an indicator of very good surgery, but also a predictor or a superior outcome
Paramus, NJ (PRWEB) March 5, 2008
For many women, childbirth is the ultimate expression of their womanhood. And mothering - nurturing another human being - is one of the greatest responsibilities in life. Unfortunately there's a tradeoff too. With The Customized Mommy Makeover, New Jersey plastic surgeon Paul M. Parker M.D. can help turn back the clock just in time for summer.
Pregnancy affects every woman differently, based on her individual genetics, lifestyle and age. It most commonly affects the breasts, abdomen, hips and thighs. Additionally, it can affect other areas such as the face and neck. Breasts can become smaller or larger, and often droop to a variable extent. The abdomen will often develop loose skin, stretch marks, unwanted fat and laxity of the abdominal muscles--add a C-section scar to this, and the appearance can be very disconcerting. Hormones will often drive excess fat to the hips, inner and outer thighs. Patients will often note a change in their facial features, as well: the eyes can develop excess skin and puffiness. The skin in the face and neck can begin to sag.
The good news is that any and all of these conditions are correctable. Dr. Parker takes a customized approach to each woman referred to him. He initiates every consultation by carefully listening to the concerns expressed by that particular patient, in order of priority. After performing a careful physical examination to correlate physical findings with patient concerns, Dr. Parker discusses treatment options with the patient. Together, he and the patient will evolve a customized treatment plan.
Spring is the perfect time for the New Jersey Mommy Makeover. Often the breasts are addressed by restoring lost volume with breast implants. Drooping breasts are lifted with minimal incision breast lifts. The areas of unwanted fat in the hips and thighs are sculpted with liposuction. The abdomen is often addressed with a lipoabdominoplasty, which removes stretched out skin, excess fat and tightens lax abdominal muscles. Facial features which have aged prematurely can be rejuvenated with an eyelid lift and/ or face lift or neck lift. The proposed changes discussed by Dr. Parker with the patient are then shown to them by his professional photographer through the use of Computer Imaging.
Once surgery is scheduled, Dr. Parker's Nurse Educator meets with the patient for an informative pre-operative visit in order to thoroughly prepare the patient for surgery. All surgical procedures are performed in Dr. Parker's on-site, fully certified ambulatory surgical center. Patient safety is paramount at the Parker Center. This experienced team, which includes board-certified anesthesiologists, Registered Nurses and Surgical Technicians perform 2 to 3 Customized Mommy Makeovers per week.
Patients undergoing lengthy procedures are observed in the facility overnight by a Registered Nurse. Utilizing Dr. Parker's well-known Rapid Recovery Program, patients typically heal quickly and with little postoperative pain, returning to most normal activities within 7-10 days. According to Dr. Parker "The ability to rapidly recover patients is not only an indicator of very good surgery, but also a predictor or a superior outcome".
These procedures are not for a woman who has just given birth or is breastfeeding. A woman should wait several months after she stops breastfeeding and after her post pregnancy weight stabilizes. However, Dr. Parker stresses that it's never too late to get your body back.
The only regret most patients have is that they didn't visit Dr. Parker sooner!
Visit us online at http://www.parkercenter.net for more before and after pictures of real mommy makeovers and schedule your appointment in time for swimsuit season.
Located in Paramus, New Jersey, the Parker Center is a 15,000 square foot facility boasting an AAAASF and Medicare certified surgical center as well as a state of the art medi-spa. The Parker Center for Plastic Surgery prides itself on enhancing their patient's lives through individualized support and impeccable attention to detail.
Dr. Paul M. Parker graduated from George Washington University of Medicine in Washington, DC, where he was the recipient of the distinguished CV Mosby Award of Excellence. He completed residencies in both General Surgery and Plastic Surgery at New York University Medical Center, where he received the Theodore Barnett Award for Excellence in Teaching. He also completed a fellowship in Microsurgery at New York University Medical Center's Institute of Reconstructive Plastic Surgery with heavy emphasis on innovative methods of breast reconstruction.
Dr. Parker is certified by the American Board of Plastic Surgery and the American Board of Surgery. He holds a certificate of advanced education in cosmetic surgery. He is a Fellow of the American College of Surgeons and an active member of the American Society of Plastic Surgeons, the American Society for Aesthetic Plastic Surgery, the Northeastern Society of Plastic Surgeons, the American Society for Laser Medicine and Surgery, and the New Jersey Society of Plastic Surgeons.
Additionally, he has been selected as one of the top surgeons in his field by Consumer's Research Council of America and has been named one of "America's Top Doctors" by Castle Connolly. He has also served as Assistant Clinical Professor of Plastic Surgery at New York University Medical Center.
###