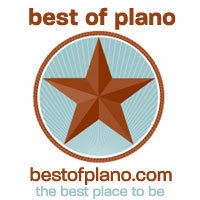 Small and medium size companies in every community need a web presence to be noticed by younger, more web-savvy consumers. It makes sense economically to join a community website that is already actively marketing this segment, gaining maximum exposure for the advertisers
Plano, TX (PRWEB) March 10, 2008
BestofPlano.com helps people simplify their life and make informed decisions about where to spend their time and money by delivering useful features such as video and photo galleries, online reservations, printable coupons, maps, a local event calendar and an eBrochure section available for displaying price lists, menus and much more.
"Small and medium size companies in every community need a web presence to be noticed by younger, more web-savvy consumers. It makes sense economically to join a community website that is already actively marketing this segment, gaining maximum exposure for the advertisers," says B.D. 'Bud' Layne, Executive Vice President.
The parent company, Best of Travel, a woman owned business, was established three years ago in Grand Cayman with BestofCayman.com, and launches are planned all over the US and the Caribbean this year. "The websites have been a huge success and a major influence for both locals and tourists looking for information online," says owner, Carrie Layne. Carrie graduated from the University of Texas at Austin with a degree in advertising and marketing, and has been working in the industry for over 11 years. "I am very excited to come home to the area where I grew up, and kick off the U.S. launch in Texas."
Frisco and Plano were the first cities to launch in the U.S., and will be followed by multiple DFW metroplex sites, including TheBestofAddison.com, BestofRichardson.com, BestofMcKinney.com, BestofSouthLake.com, TheBestofArlington.com, BestofAllen.com, and many more later this year. "Plano is another great family community in the Dallas-Ft. Worth area, and has been one of the fastest growing cities in the US," says Carrie.
Future plans include expansion to several major cities in the US. All community and travel websites will be linked to the parent company, Best of Travel, to form a unique network for travelers and the local community. Best of Travel will be the premier website for information on numerous destinations all over the U.S., Canada, Europe and the Caribbean.
In addition to ranking high in all the major search engines, BestofPlano.com is launching several unique marketing campaigns locally. Carrie, in describing the Best of Plano team, says "We are an energetic company and we like to have fun. We have a team of some of the best, and we're ready to go. At the end of the day, you have to love what you're doing."
For more information, please contact us by visiting http://www.BestofPlano.com.
*Please contact us for investment opportunities.
*We are accepting resumes now for talented sales people in Texas. Please email us your resume and cover letter. No phone calls, please.
###