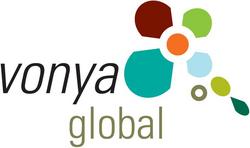 Chicago, IL (PRWEB) March 5, 2008
Vonya Global predicts that there will be an increased fraud risk in the near term as the economy struggles to recover. According to Vonya Global, if the economy enters into a full blown recession, the risk of fraud will grow drastically, most corporations will be vulnerable and very few will be immune.
As corporate revenues decline, pressures to perform significantly increase, resulting in observable changes in a corporation's enterprise-wide risk environment. The effectiveness of key internal controls, as prescribed by Sarbanes-Oxley and other legislation, may be compromised as corporations struggle through a sluggish economy. The impact will be felt throughout the entire corporation; as there are few departments or processes where the pressure to perform will not increase the likelihood of fraud.
Highly recognized corporate stabilization strategies often result in increased fraud risk. For example, a reduction in workforce by way of terminations, layoffs and early retirements invariably increase fraud risks. Fewer employees reduce the effectiveness of controls and increase risks. Fundamental breakdowns in internal controls will happen when there are insufficient employees available to perform basic review functions such as reviewing journal entries, appropriately reconciling account balances, or monitoring inventory security.
Another risk area is in employee compensation. As corporate profits decrease, employee compensation should decrease proportionally. A breakdown in internal controls will provide many employees the opportunity to commit frauds against the corporation, supplementing lost income.
A third risk area is in revenue recognition. Under pressure, accounting personnel have the impulse to improperly recognize sales before actual shipment of goods is made. When pressured to meet earnings estimates, it is easy to inflate revenues at month-end, quarter-end, or year-end. This happens during a good economy, but significantly increases during a downturn.
While fraud schemes can become complex and difficult to identify, monitoring key performance indicators and reacting to negative trends can alert audit and risk management to the potential of increased fraud. Vonya Global uses business intelligence software tools and data to identify these fraud trends. When caught early, steps can be taken to apply resources where necessary to mitigate losses and improve the internal control environment.
Ultimately, the best deterrent to fraud is the fear of getting caught. This can be accomplished by a thorough, corporation-wide fraud training initiative, an increase in the ethics and code of business conduct training and a renewed emphasis on employee hotline programs. Employees need to be encouraged to report questionable activities throughout the organization. Deputizing all employees, encouraging them to identify and report their suspicions, will make potential dishonest employees think twice before committing fraud.
About Vonya Global:
Vonya Global is a new idea in internal audit consulting and independent risk assurance services. With expertise in Finance, IT and Operations, Vonya Global helps its clients identify and assess risk, evaluate and improve internal controls, and implement continuous monitoring systems. Vonya Global is on a mission to prove there is a better way to serve clients by focusing on the basics; providing consistent quality, responsive service, and knowledge leadership. Having locations throughout the world, Vonya Global serves as a value added alternative to the large accounting firms. There is a better way, Vonya Global will show you.
Vonya Global LLC headquarters is located at 150 N. Michigan Avenue, Suite 2935, Chicago, IL 60601. For more information please email info @ vonyaglobal.com or visit http://www.vonyaglobal.com.
Contact:
Steven Randall
Vonya Global LLC
Voice: +1.312.578.0700
Fax: +1.312.276.4210
srandall @ vonyaglobal.com
http://www.vonyaglobal.com
###