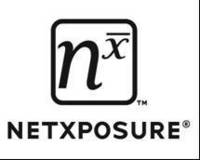 Traditional web-based DAM applications are limited in their bulk upload and download capability - a limitation that can cause costly production delays for marketing and creative professionals
Portland, Ore. (PRWEB) March 5, 2008
NetXposure, Inc., a leading provider of digital asset management software, today announced the availability of NetXposure AIR Importer, a tool that makes uploading large volumes of files to the NetXposure digital asset management system fast and efficient. Available as part of the company's latest software, NetXposure 5, the NetXposure AIR Importer utilizes the recently-released Adobe® AIR™ technology to create a seamless connection between assets stored within the web-based DAM repository and any desktop application. This enables users to manage and edit asset files from virtually any desktop application, including the ability to drag-and-drop large batch files quickly and easily.
"Traditional web-based DAM applications are limited in their bulk upload and download capability - a limitation that can cause costly production delays for marketing and creative professionals," said Scott Eilers, vice president of Sales and Marketing at NetXposure. "The NetXposure AIR Importer enables more efficient drag-and-drop importing from the desktop, delivering the type of upload experience users expect from desktop applications, complete with progress bar updating."
Adobe AIR technology is a cross-operating system runtime that lets developers use proven web technologies to build rich Internet applications (RIAs) that deploy to the desktop. Applications utilizing AIR technology provide the same Web-based deployment benefits while adding desktop integration and local data access.
NetXposure 5 is a radically new enterprise digital asset management system that combines the flexibility of the Web with the responsiveness of the desktop. Re-architected as a rich Internet application utilizing Adobe AIR and Adobe Flex™ technologies, NetXposure 5 delivers an intuitively expressive user experience that runs identically in all major browsers and operating systems. It provides real-time, seamless interactivity with digital assets from virtually any application, including built-in integration with Adobe Creative Suite® 3. NetXposure 5 helps streamline the creation, management and delivery of marketing assets and brand imagery while providing the rich user experience that today's marketing and creative professionals expect.
The NetXposure AIR Importer is available today as part of NetXposure 5. NetXposure will demonstrate the new capabilities of NetXposure 5, including the AIR Importer at the American Associations of Advertising (AAAA) 2008 Media Conference & Tradeshow, March 5-7 in Orlando, Florida, booth # 327.
About NetXposure
NetXposure makes software products that empower organizations to efficiently create, manage, distribute and market digital content. Founded in 1995, NetXposure is headquartered in Portland, Oregon with offices in Tokyo, Japan, Bangalore, India and London, England. For more information on NetXposure's products and services please visit our website: http://www.netx.net or call (503) 499-4342.
Media Contact:
Heather Racicot
NetXposure, Inc.
Public Relations
(360) 632-5616
###