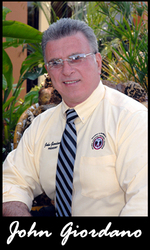 It's the underlying issues that drive a person to these destructive behaviors that need to be addressed if a person is to get well
North Miami Beach, Fl. (PRWEB) March 14, 2008
John Giordano, Founder and President of G & G Holistic Addiction Treatment Center, says Spitzer's behavior leads him to believe that the ex-governor of New York is an addict. "The sloppiness in how he went about it tells me his addiction was far beyond his control and subconsciously he wanted his destructive behavior to end," claims Giordano.
When it comes to addiction most people conjure up visions of debilitated drugged-out people stumbling in the dark of night. "Addiction, although closely identified with drugs and alcohol, shows itself in many forms by many different people," says Mr. Giordano. He has treated people for drug, alcohol, food, gambling and sexual addiction.
An addict is on a constant quest for that "ultimate high" to relieve the stress, pain or emptiness they feel inside; or in some cases just to feel normal. The "high" can come in many shapes such as food-fest, a winning ticket or in Governor Spitzer's case, an orgasm. Giordano is confident that if the truth is told, it will show Spitzer's compulsive sexual behavior has been secretly going on for much longer that anyone realizes.
"It's the underlying issues that drive a person to these destructive behaviors that need to be addressed if a person is to get well," says Giordano. He believes it was the extreme pressure of his career government positions as a hard charging attorney general and now governor that pushed Spitzer over the edge.
Mr. Giordano will share with your audience the cause and effect of sexual addiction. He will also go into great detail as to the risk and dangers Spitzer took upon himself and his family. In addition, John will take the mystery out of the common misconceptions of addiction and dispel the myths by answering questions such as:

What addictions are there
Why is this not just a moral issue
What are the tell-tale signs of addiction?
What prevents people from recognizing they have an addiction
How does brain chemistry play a role in addiction
What can they do to help themselves and their families
Where and how to get help
Mr. Giordano Influential book: "Proven Holistic Treatment for Addiction & Chronic Relapse" (Tate Publishing 2007 ISBN: 1-5988637-5-4) is being utilized by several state hospitals and a number of treatment centers across the country. G & G Holistic Addiction Treatment Center, the facility Mr. Giordano founded over twenty-years ago is a 62 bed in-patient/out-patient JACHO accredited addiction treatment center.
CREDENTIALS: is Mr. Giordano is a therapist, Certified Addiction Professional (CAP), a Master Addictions Counselor (MAC), and a Certified Criminal Justice Specialist (CCJS). Mr. Giordano also earned a Masters Certification in Neurolinguistics Programming (NLP), and is a Certified Eye Movement Desensitization and Reprocessing (EMDR) Specialist and a professional expert witness for the state and federal government. John Giordano is also a Karate Grand Master 10th degree black belt.
Mr. Giordano's Website:
http://www.drugrehabcenter.com
DISTINGUISTED AWARDS
The Martin Luther King Award
The Homeless Humanitarian Award
Black Belt Hall of Fame
National Karate Champion
MEDIA CREDENTIALS
John Giordano is a media pro and an experienced public speaker. He has been a guest on countless radio and TV shows including: Evening News with Katie Couric, Geraldo, Tom Brokaw - NBC News, ABC news, CBS CNN, The Big Idea with Donny Deutsch, as well as "Interventions" on A&E. For several years John also hosted a weekly Miami television talk show discussing addiction, domestic violence, HIV and mental health issues.
To see Mr. Giordano's most recent national and local TV interviews, merely click on the following URL address.
http://video.google.com/videoplay?docid=-2708081769871516687
Mr. Giordano is a regular speaker at professional rehabilitation functions. He has spoken at several professional conferences including the 2004 - 2005 Florida Alcohol and Drug Abuse Association Annual Conference (FADAA), http://www.fadaa.org, and the 2004 Florida Statewide Annual Woman Substance Abuse Conference. He has also spoken at this year's National Association of Forensic Counselors (NAFC) Annual Conference in Las Vegas, NV, http://www.nationalafc.com, and at the Newlife Expo in Fort Lauderdale, FL, http://www.newlifemag.com.
John has also written several op-ed articles for multiple newspapers and magazines including Addiction Professional and The Forensic Therapist.
###