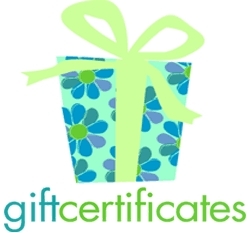 This is about customer satisfaction and ensuring that the gift is transferred to a wonderful experience for the recipient
New York, NY (PRWEB) March 6, 2008
Dorit Baxter, founder and owner of New York Day Spa located in midtown Manhattan, is currently conducting an unprecedented outreach to recipients of the spa's gift certificates.
"A significant portion of recipients put their gift certificate aside, planning to use it for a special occasion but don't get around to it," Baxter observes, explaining that this under use of gift certificates is a circumstance welcomed by service providers and retailers.
"There is a widespread attitude throughout the mercantile world that every gift certificate which goes unused represents pure profit," Baxter declares, adding that in every industry selling gift certificates it is considered a big plus that in many instances they will not have to provide the gifted service or merchandise.
Baxter does not see it this way. "Most of the people purchasing our gift certificates are our clients who by doing so are demonstrating their regard for our spa. I am happy to honor their intention, so we have initiated a process of contacting gift certificate recipients to remind them that a friend, relative, or colleague cared enough to give them a present of pampering."
Baxter maintains that this outreach is both an ethical approach to gift certificates and that it also makes good business sense because "today's gift certificate recipient can become tomorrow's client for both our services and products.
"This is about customer satisfaction and ensuring that the gift is transferred to a wonderful experience for the recipient," Baxter continues, which is why New York Day Spa create procedures that remind the recipients to use their gift certificates.
For further discussion on instituting a proactive and positive approach to gift certificates, please contact Dorit Baxter directly.
About Dorit Baxter
An established Manhattan-based skin care specialist, Baxter launched in 1989 one of America's first day spas, featured in Time Magazine (July 22, 1991) as the prototype for a venue catering to the convenience of busy urbanites seeking beautifying and wellness-promoting treatments in close proximity to home and office. New York Day Spa is renowned for the consideration with which it treats all its clients---regulars, occasionals, newcomers, and gift certificate recipients. A consistently client-centered enterprise, New York Day Spa's dedication to its patrons is well known to busy New Yorkers who treasure its combination of professional competence and caring environment.
###