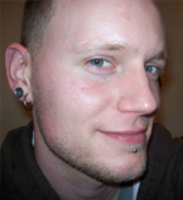 Programming tutorials often only convey how to use a particular technology. I also wanted to give equal weight to when and why to use Ajax
Chicago, IL (PRWEB) March 6, 2008
Pathfinder, a leading software development and user experience design firm, announced today that the first in a series of articles by Pathfinder's Brian J. Dillard is now available at IBM developerWorks.
The tutorial series "Ajax Overhaul" demonstrates how to improve the user experience and simplify the navigation of legacy Web 1.0 applications by applying Ajax techniques. The tutorial features "before" and "after" source code of a fictitious shopping application, allowing readers to see both versions in action and learn by example.
"Programming tutorials often only convey how to use a particular technology. I also wanted to give equal weight to when and why to use Ajax," Dillard said. "Tutorials also tend to focus on building new applications from the ground up. In the real world, programmers are more likely to constantly refine an existing app.
"In my examples, I show how open-source Ajax libraries can solve old usability problems in addition to providing new features. I chose to focus on jQuery, a powerful Ajax toolkit that makes it easy to design Ajax feature using progressive enhancement. This approach guarantees that web applications stay accessible to all sorts of users, from those with physical disabilities to those using older browsers."
"Brian's expertise and experience are tremendous assets to our clients and the Ajax community," said Dietrich Kappe, Pathfinder's Chief Technology Officer. "His tutorial not only explains Ajax techniques and best practices, but also how to leverage the power of open-source software and Agile development to implement them."
IBM developerWorks is a premier technical resource for software developers, providing a wide range of tools, code, and education on a wide array of web-based technologies.
Brian Dillard is an Ajax expert who builds rich Internet applications for a variety of Pathfinder clients. He participates in open-source projects and is a regular contributor to the Agile Ajax blog. He is also the project lead on Really Simple History, an open-source Ajax history and bookmarking library used in the production code of thousands of websites.
Headquartered in Chicago, Pathfinder specializes in software development and user experience design. For over a decade, Pathfinder has delivered software applications that are easy to use, providing clients with the technology to enable business breakthroughs and competitive advantage. Pathfinder's clients range from early stage start-ups to Fortune 5 companies across a wide array of industries, including energy, healthcare, insurance, financial services, media and publishing. For more information contact Eleanor Taylor at 312-372-1058, email to etaylor@pathf.com, or visit http://www.pathf.com.
###