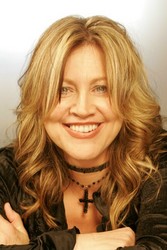 I never knew that song had so much soul in it
Nashville, TN (PRWEB) March 6, 2008
In just one month, Judy Wright's self-titled Americana album release has shot up through hundreds of chart positions to the elite Top 40. Wright's album is now in its third week in the Americana Top 40.
During her first radio/TV promotional tour, Wright has been doing songs from the collection and closing each set with her interpretation of the classic "You Are My Sunshine." Her performance last month on Johnson City, Tennessee's WETS-FM Roots and Branches show was particularly heartfelt. WETS host Wayne Winkler and producer Mike Strickland had a recorder going.
"I never knew that song had so much soul in it," said Winkler.
Response to this moving ballad has been so extraordinary that Wright has decided to share a special release of the number with Americana radio and fans. Wright's live recording of "You Are My Sunshine" as heard on WETS is now available as a free download at http://www.judywright.com.
The story behind Wright's version of "You Are My Sunshine" is poignant. She moved to Nashville years ago with two other young women, Vicki Clem and Connie Rogers. "You Are My Sunshine" was Roger's favorite song and after she died much too young of cancer, Wright sang the number at her funeral. For years, Wright found the song running through her mind along with memories of her close friend. Those memories inspired the intimate approach to the song.
"I can't sing 'You are My Sunshine' without remembering Connie. I think that makes the song extra heartfelt for me. I feel she's up there watching me right now listening and smiling and sending inspiration. I hope all my new friends at Americana radio, fans, and friends I haven't met yet will find this song as powerful as I do," said Wright.
The success of Wright's debut Americana album so far is remarkable. The collection moved from #447 to the Top 40 in just six weeks.
Dan Gordon who left a 15-year career as country music editor for ABC Radio to manage Wright says, "Judy Wright is the real deal and a total package. She has a tremendous voice, unique style, plays six instruments, and co-wrote and co-produced her first Americana effort. And charisma? She's often mistaken for a movie star and engages her audiences at live performances better than all but a few of Nashville's biggest names."
For more information about Judy Wright, please visit http://www.judywright.com.
About Judy Wright
Judy Wright is an independent recording artist from Nashville, TN. Wright's self-titled album is currently in the Top 40 of the Americana radio chart. Wright released the album on her own label, Baby Star Records and continues to impress audiences wherever she performs. Wright received international acclaim for her debut CD, Kiss Me A Lot in 1999.
For more information contact:
Dan Gordon
Baby Star Records
Phone: (615) 662-1827
###