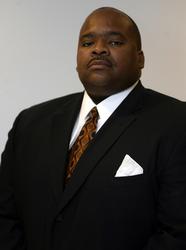 Boris has strong strategic planning capabilities and is a proven brand builder
Richmond, Virginia (Vocus) March 6, 2008
Swedish Match North America, a subsidiary of Swedish Match AB, is pleased to announced that Boris Oglesby has joined SMNA as Senior Vice President Marketing and Development for Other Tobacco Products (OTP). He will report to Rich Flaherty, Chief Operating Officer for OTP.
"Boris has strong strategic planning capabilities and is a proven brand builder," according to Flaherty. "We are pleased to have him join our team."
Oglesby is the former Vice President Marketing for Johnson Diversey in Sturtevant, WI. Prior to joining Johnson Diversey, he was Vice President; Super Premiums & Cordials for Jim Beam Brands Co. Oglesby has also held a variety of marketing roles with increased responsibilities with Brands, Kraft Foods and Miller Brewing Company.
He is a graduate of Grambling University with a B.S. in marketing. Oglesby received his MBA in marketing management from Northwestern University.
About Swedish Match: Swedish Match is a global Group of companies with a broad assortment of market leading brands in the smokeless tobacco, cigars and pipe tobacco, matches and lighters. Some of our well known brands include Red Man, Timber Wolf, Longhorn, Macanudo, Partagas, Cohiba and Borkum Riff. Swedish Match North America is headquartered in Richmond, Va., with manufacturing facilities in Owensboro, Ky., Dothan, Ala., the Dominican Republic, and Honduras. For more information visit the website at http://www.swedishmatch.com.
###