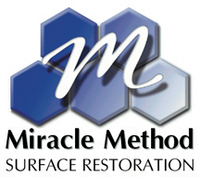 It's really simple...if the franchisees are successful, then the franchise network is successful
Colorado Springs, CO (PRWEB) March 10, 2008
Colorado based Miracle Method Surface Restoration was named Number 11 by the Franchise Business Review in their 2008 Top 50 Mid Size Franchise Ranking for Franchisee Satisfaction. (http://www.fbr50.com/ViewList.aspx?id=2)
According to Chuck Pistor, Miracle Method's President, "Franchise Business Review provides a third party validation to how we have been able to create the best franchise opportunity in the surface restoration industry." Pistor attributes the positive response by franchisees to the company's comprehensive training, professional marketing and technical support programs. "It's really simple...if the franchisees are successful, then the franchise network is successful," says Pistor.
This is the national recognition Miracle Method has received this year. Entrepreneur Magazine ranked Miracle Method Number 188 in its annual list of Top 500 Franchises
Miracle Method is the largest surface restoration franchise in the country. They have been serving homeowners, property managers and hotels across the country for 29 years with trained and insured restoration professionals.
Miracle Method's process works equally well on porcelain, tile, cultured marble, fiberglass, and acrylic surfaces. With the Miracle Method process, homeowners avoid the expense of removal and replacement of bathtubs, related flooring, tile, and plumbing hardware. "The savings to
homeowners can be as high as 75%," added Pistor.
Miracle Method franchisees have exclusive access to their unique and proprietary bonding agent, MM-4. Non-acid, MM-4 chemically bonds the old and new surfaces together, ensuring quality and durability and eliminating the need for dangerous, corrosive etching acids often used by other refinishers. Considered a trade secret, MM-4, provides a competitive advantage as it is considered to be far superior to the older acid etching process.
The outlook for Miracle Method, according to Pistor, is very bright. He sees the combination of having the best technology, the best-trained craftsmen, and a comprehensive marketing plan has Miracle Method continuing to lead the field. "As we continue to grow, I see no reason why we shouldn't continue to have satisfied franchisees." Pistor says the company is always looking for new products to broaden their franchisees' product offering and profits.
Pistor has seen annual gross sales increase dramatically from $6,000,000 to over $25,000,000 in the last eight years. " Our annual double-digit sales growth," says Pistor " is due to the growing number of homeowners, hotels and property managers using surface restoration for more cost effective bathroom makeovers and kitchen remodeling. It's a great alternative to the removal and replacement of bathtubs, tile surrounds and countertops."
The company is actively pursuing new franchises and looks to grow from 120 to 150 offices in the next twelve months. Miracle Method has an elaborate website that provides information about their process and locations, http://www.miraclemethod.com.
###