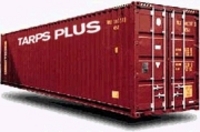 (PRWEB) March 7, 2008
Tarps Plus, known as the top tarps supplier in North America, is expanding to Palmdale California to warehouse it's massive inventory of hurricane tarps, canvas tarps and poly tarps. Originally Sante Fe Fright Liquidators founded by Larry Stein in 1954 specialized in products for the trucking industry. The plastics industry in 1955 continued to increase the volume of its total output of polyethylene and plastic making poly tarps a very affordable alternative to the more traditional canvas tarps. Since then Tarps Plus has offered high quality discount tarps to wholesalers and the general public at wholesale prices. The company started making tarps California could use in an emergency but now they make Tarps for world wide use. The company's tarps are spread out for sale in New Jersey to rain tarps in Oregon, canvas tarps in Mobile Alabama, poly tarps in Seattle, truck tarps in India and poly tarpaulin in the UK. The Tarps Plus main office is located in Los Angeles but distributes tarps all over the world.
In 2005 Tarps Plus was the leading company in the nation to supply tarps for Hurricane Katrina and worked closely with the city of New Orleans. FEMA and the Army Core Of Engineers worked with Tarps Plus to supply the victims homes with coverage. In 2004 Tarps Plus lead the nation in distribution with hurricane tarps and blue poly covers when Hurricane Charlie and Hurricane Wilma attacked Florida. This past year the company supplied Central America and Mexico with tarps for hurricane related issues. Mexico and the Central America regions were hit with two category 5 hurricanes within the same season. A category 5 hurricane is the highest rating a hurricane can receive and it is extremely rare to see two category 5 hurricanes in one season.
Although the past two hurricane seasons have been calm, it is predicted that the 2008 hurricane season will be very active so Tarps Plus has expanded their inventory to record numbers. Tarps Plus President Angelina Urquart stated that if Hurricane Ike or Hurricane Bertha should hit U.S. soil, Tarps Plus will be there to help with more than enough supplies. The company has also supplied tarps and covers for tsunamis, snow storms and tornados from Taiwan to Canada. Tarps Plus takes much effort in making sure the public is safe and aware of natural disasters. Tarps Plus' monthly bulletin lists monthly reminders on emergency awareness. This month's bulletin states the pre-hurricane awareness checklist which consists of having a family plan on where to meet and where the electric and gas shut offs are as well as well as lists of public shelter to go to in the typical hurricane areas.
The efforts that Tarps Plus takes is all a part of the company's mission, which is to supply the world with emergency products to make the world a safer place. Natural disasters will occur but there alternatives to how to handle the damage. They state it is just as important to help one person in need as it is to help one large company in need of tarps. The company has a long history of this mentality. In 1966 Hurricane Inez was a deadly hurricane that followed an erratic path through the Bahamas, Florida, and Mexico. The death toll was over 1,000 people. Tarps Plus A.K.A. Santa Fe Freight was the top supplier of tarps to victims, at a time when people did not even know that a product like a waterproof tarpaulin existed. Back then the tarps were mostly canvas. Plastic tarps and poly tarps were not as well circulated in those days. Tarps Plus was one of the first tarp companies to offer a poly tarps.
Tarps Plus is very proud in announcing their next phase of what they like to call a public service and an opportunity to contribute more to people in need.
More information is available at the Web site below:
http://www.tarpsplus.com/
###