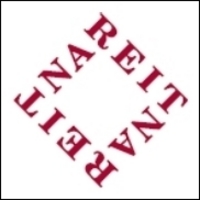 Washington, D.C. (Vocus) March 10, 2008
The REIT yield spread relative to 10-year U.S. Treasuries grew in February to its widest point in more than four years, according to the National Association of Real Estate Investment Trusts (NAREIT). For income investors looking for income with relatively low risk, REITs look very attractive. Consider the following points:
The FTSE NAREIT All REIT Index's 2.08 percentage point spread on Feb. 29 versus the 10 Year U.S. Treasury marked the largest spread since September 2003.
The All REIT Index posted a yield of 5.61 percent in February versus a 3.53 percent yield for Treasuries. In September 2003, REITs had a yield of 6.22 percent compared to 3.94 percent for Treasuries.
REIT returns declined 4.14 percent in the first two months of 2008, but still significantly outperformed other major market benchmarks.
The FTSE NAREIT All REIT Index's 4.14 percent decline to start 2008 stood out as other market benchmarks took steeper hits (the Dow Jones Industrials down 7.53 percent, the S&P 500 down 9.05 percent, the Russell 2000 down 10.27 percent, and the NASDAQ Composite down 14.36 percent).
Among equity REITs, the top-performing sector in the first two months of 2008 was Self Storage (up 9.48 percent), followed by Residential (up 4.63 percent).
In addition, in a challenging credit market where investors worry about many companies being overleveraged, most REITs continue to be conservatively leveraged.
The average leverage for equity REITs is 39.6 percent, positioning most REITs to easily finance debt that comes due, despite tight credit market conditions.
The National Association of Real Estate Investment Trusts® (NAREIT) is the representative voice for U.S. REITs and publicly traded real estate companies worldwide. Members are real estate investment trusts (REITs) and other businesses that own, operate and finance income-producing real estate, as well as those firms and individuals who advise, study and service those businesses. Visit our Web sites at http://www.nareit.com and http://www.investinreits.com.
NAREIT does not intend this press release to be a solicitation related to any particular company, nor does it intend to provide investment, legal or tax advice. Investors should consult with their own investment, legal or tax advisers regarding the appropriateness of investing in any of the securities or investment strategies discussed in this publication. Nothing herein should be construed to be an endorsement by NAREIT of any specific company or products or as an offer to sell or a solicitation to buy any security or other financial instrument or to participate in any trading strategy. NAREIT expressly disclaims any liability for the accuracy, timeliness or completeness of data in this publication. Unless otherwise indicated, all data are derived from, and apply only to, publicly traded securities. Any investment returns or performance data (past, hypothetical, or otherwise) are not necessarily indicative of future returns or performance.
Contact:
Ron Kuykendall or Matt Bechard
(202) 739-9400
1-800-3NAREIT
###