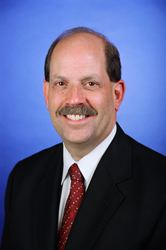 Hey I can look like that!
Los Angeles, CA (PRWEB) March 7, 2008
John Buckingham, president and founder of Irvine, Calif.-based Solana MedSpas, Inc., gave the keynote address on "The Evolution & Revolution of the Medical Aesthetics Industry" at the Medical Aesthetics Conference & Exposition at the Los Angeles Convention Center on Feb. 23, 2008. Buckingham provided his unique perspective on the growth and meteoric rise of the medical aesthetics industry and identified the defining elements that have shaped this phenomenon to date. He also offered his expert assessment of current industry dynamics, challenges, and opportunities, and revealed his prophetic predictions regarding the future of the medical aesthetics industry.
Keynote Summary
Brief history of medical aesthetics:
Mr. Buckingham opened his speech with a short history of medical aesthetics from techniques, procedures and beauty products in the ancient world to the explosion of the industry the 20th century. He cited the profound influence of Hollywood on the modern perception of beauty and quest for youth, as well as the advances in reconstructive surgery following WWII.
Medical aesthetics has come a long way:
Aesthetic medicine has evolved so substantially over the past few years that it has seen a growing interest amongst not just the general public, but doctors practicing general medicine and other specialties as well. Important factors contributing to its evolution include affluence, new perspectives and definitions of beauty, the availability of information, and a growing trend of anti-aging lifestyle products and services. Aesthetic medicine fulfills a growing need in society and this need fuels its revolutionary advancement. The fact that each patient differs from the next and each sees and defines beauty quite differently makes the practice of aesthetic medicine a continuous challenge to provide creative solutions to meet each patient's unique needs.
Medical aesthetics drives future vision of $25 billion market:
Consumer Driven Medicine. The field of aesthetic medicine is probably the most consumer driven arena of medicine today. These consumers have very specific goals -- to look younger, get rid of wrinkles, and reduce sun damage. Many women (and some men) want to look like their favorite stars, while other people are motivated to achieve a more "mainstream" appearance via procedures such as nose jobs.
The future of the $25 billion aesthetic medicine market will be marked by bold technology, dynamic revenue growth and aggressive cultural mainstreaming. This promises to be one of the most lucrative industries to span across several medical disciplines. The aesthetic industry is in the midst of a groundbreaking evolution, out pacing even the most optimistic growth predictions from analysts and trend forecasters. Looking good is no longer optional. Patient expectations and the diversity of non-invasive solutions for skin issues are being matched.
The top catalysts for industry growth:

Body Shaping. With almost 17 million procedures performed worldwide, there is tremendous pent-up demand in the US for these treatments, which are already popular in Europe, Asia and South America, from mesotherapy to non-invasive energy-based devices.
Skin Tightening. The latest generation of skin tightening devices allows for more exact science and predictable results.
Skin Rejuvenation. The highest volume of all procedures, covering a wide range of treatments from a cross-section of physicians and aestheticians who work together for the best patient care.
Longer Lasting Fillers. Almost 30 years after the introduction of bovine collagen, a new standard is set with modern fillers that last six months to two years.
Sun screens and sun damage:
From ancient times up to the Victorian era, a milky white complexion was a sign of beauty and wealth. Prevention was key: wearing hats, gloves and other cover-ups, and avoiding the sun. In the 20th century, Hollywood introduced the "bathing beauty." When the movie moguls relocated from New York to Los Angeles, beautiful young women were seen lounging on beaches and around swimming pools wearing little bathing suits and no sunscreen.
The Suntan Paradox. On one hand, we worship youth, and on the other hand, the sun creates premature aging. Coppertone and other suntan products came on the scene, leading to more research on SPFs and line prevention serums. We have now come full circle back to prevention.
Rejuvenation. For people who have already suffered sun damage, new technologies provide a solution. Laser treatments are becoming popular to tighten sagging skin and remove wrinkles and spots.
Baby Boomers:
Every day 12,000 Americans turn 50, amounting to one every eight seconds. This trend will continue for the next 20 years with studies showing that the number of Americans over 55 will grow by 60 percent in the next 20 years and their buying power will exceed $2 trillion by 2008. The Baby Boomer generation is the beneficiary of all the new research in noninvasive (laser) or minimally invasive (needle) procedures.
Retail medicine:

Baby Boomers drive retail. From the phenomenon of The Mall, to the Gap, Target, and beyond, this generation has defined retail as it is today. Baby Boomers contributed to the demise of the department store because they prefer specialty stores with a theme and ambiance -- and the convenience it brings.
Convenience is a key concern of the busy boomers -- many of whom have spent their lives juggling family and careers. So it is only natural that Baby Boomers would like the convenience of retail medicine. Lenscrafters lead the evolutionary path to medical spas.
The truth about Baby Boomers:
Only 12 percent of Baby Boomers are regularly availing themselves of medspa services. Even though all evidence points to a stampede of Baby Boomers lining up around the block to get their Botox at the mall, the truth is that this is not happening and here are some reasons why:

Comfortable Couples. If you define a Baby Boomer as someone who was born between 1946 and 1964, then the average age of a Baby Boomer is 55. Most people that age are either happily married or in a committed relationship, or if single, have a network of friends and family. These comfortable people are not worried about a few wrinkles or pounds. Their life satisfaction comes from values other than personal appearance.
The 40th Class Reunion and Beyond. When people in this age group go to class reunions, they are more likely to be talking about their retirement plans, second careers, grandchildren, etc. not worrying about wrinkles or who gained weight. Maybe at the 10 year reunion -- but certainly not at the 40th reunion. The big news is "who is still alive."
Sandwich generation. Many Baby Boomers are caring for children and aging parents. Long term care and planning for aging parents is draining, if not on the pocketbook, definitely on their emotional
state.

Oldest Boomers are Entering their Golden Years. As the oldest Baby Boomers get into their 60s, there is less and less chance that they will go to a medspa. The last of the boomers (those born in 1964) will hit 50 in 2014 (that's in 6 years). The main crush of boomers (born around 1950) will sail on into their golden years.
Education and Awareness. There's always the plan to deepen the 12 percent penetration of the Baby Boomer market -- maybe get it up to 15, 20 or even 50 percent -- but let's not hold our breath -- not when there's a revolution waiting to happen.
The revolution/prophecy:

Don't wait for the Baby Boomers -- Move on to Generation X and Y. They are already using medspa services. Study them and their habits and cash in.
No Stigma or Secrets. Cosmetic enhancement is taken for granted by these younger consumers. Everything is out in the open.
The Insecurity of Youth. Younger women are often not as secure about themselves as older women, many of whom have replaced their youthful vanity with other values. Younger women will stare in the mirror and ponder every "imperfection" and stress about every ounce of weight they think they've gained. The same impulses that propel them to plunk down their credit card for a pair of $600 shoes or a designer bag can be tapped to get them into your medspa.
Hollywood and the Tabloids. Gen X and Y grew up reading US Weekly, People and InStyle, full of pictures of their favorite stars with obvious Restylane plumped lips, surgically enhanced breasts and noses, and Botoxed foreheads.
I Can Look Like That. If a woman in her early 30s sees a young star who has "had a little work done" or just someone she admires, she'll say "Hey I can look like that!" A woman in her mid to late 50s knows she'll never look like a 30-something actress, no matter what she has done. And furthermore, she probably could care less!!!
Sex in the City and Singletons. TV shows like Sex and the City glorify the high style, high spending single lifestyle. People that age are living in the moment, think they'll live forever, and believe
all things are possible! They are less likely to worry about credit card debt and saving for their old age. So what's a few thousand dollars a year spent getting Botox.

Unbridled Spending Habits. Young women in their 20s and 30s spend lots of money on cosmetics and clothes. Many are still unmarried, so their money is not going to furnish the house or buy things for the baby.
Prevention. Botox can have preventative benefits and younger women are getting the treatments to prevent wrinkles as they age.
About John Buckingham:
John Buckingham is a founding board member of the International Medical Spa Association and serves as their vice president of corporate affairs. He is also co-creator, with the University of
California, Irvine, of their Spa and Hospitality Management Certificate Program. This program, which is the first and only one of its kind in the U.S., was designed to meet the growing spa and wellness industry demand for spa management professionals. Buckingham serves on the UCI faculty of this new program teaching the MedSpa and Marketing courses. As a pioneer in the Medical Spa and healthcare industry, Buckingham is a much sought after speaker and expert, known for his engaging style and forward thinking insights into the emerging boomer and medical spa markets. Buckingham has been featured in the New York Times, Wall Street Journal, Fortune, Newsday, Los Angeles Times, Miami Herald, Dallas Morning News, American Spa, Orange County Business Journal and more. Buckingham holds a Bachelor of Science in Pharmacy with distinction from Purdue University and a Masters in Business Administration from Harvard Business School.
About Solana MedSpas, Inc.
Founded in 2003, Solana ™ is the nation's foremost medical spa developer, with a growing network of locally branded facilities across North America. Under Buckingham's leadership, Solana ™ has forged a new market segment and medical spa model by combining leading edge aesthetics and wellness technologies with traditional spa therapies. In a short period of time, Buckingham has branded the Solana ™ medspa division as a leader in medspa development with an emphasis on
regulatory compliance, healthcare innovation, education, integrity and customer service. For more information visit
http://www.solanamedspas.com
###