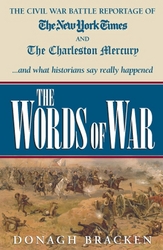 will make you think and it will provoke questions
Palisades, NY (PRWEB) March 10, 2008
History Publishing Company of Palisades, NY, has received notice from "Foreword Magazine" that two of its titles have been nominated for Book Of The Year Award for 2008. The annual awards are sponsored by the prominent industry journal.
"Hunting The American Terrorist"(9781933909349)by Terry Turchie and Kathleen Puckett PhD was chosen as a finalist for the True Crime category. It is a true life account of the final two year pursuit of Ted Kaczynski, the Unabomber, by the FBI Unit Director Turchie and the clinical psychologist Puckett, who led the chase that caught him. The book also includes a psychological study of ten of the most notorious terrorists in American history by Dr. Puckett. The study was recently declassified and never peviously published The Foreword was by Louis Freeh, former Director of the FBI. The authors were featured on National Geographic's telecast of the program dealing with the capture of Kaczynski and the book has been selected for the Unabomber exhibit at the soon-to-be- opened Neuseum (museum of journalism) in Alexandria, VA.
"The Words of War (9781933909325)"by Donagh Bracken was chosen as a finalist for the History category. It is a study of the birth of American journalism during the American Civil War. Using the contrasting reportage of the "New York Times" and the "Charleston Mercury" placed in juxtaposition, the book shows that political belief by the reporters can alter their view of reality. It has been hailed by such critics as "Civil War News" as a book that "will make you think and it will provoke questions," and "The Midwest Book Review" said it is "…an inherently fascinating, impressively informative, enthusiastically recommended contribution to…Civil War studies."
The final winners of the Book of the Year Award will be announced at the 2008 Book Expo in Los Angeles on May 29th.
History Publishing Company is a Palisades, NY publishing house focusing on 18th, 19, and 20th Century American History viewed at http://www.historypublichingco.com.
###