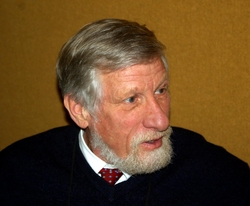 We see this interest continuing to grow exponentially, which attests to the importance of this year's Broadband Properties Summit.
Dallas, TX (PRWEB) March 10, 2008
Fresh from an overwhelming embrace of fiber-optic broadband technology by voters in his home state of Vermont, where the organization he heads is leading the charge for high-speed access for everyone, Timothy Nulty will keynote the Broadband Properties Summit conference in Dallas on April 29, 2008.
In a unanimous wave of approval, voters in 19 Vermont towns last week passed resolutions to join a regional effort to bring fiber to their homes, through a subscriber-funded system that offers Internet, telephone, and cable TV in central and southern Vermont. It was an unequivocal endorsement of broadband technology and its importance to individuals and businesses.
Nulty, who will speak at the Broadband Properties Summit on the second day of the event, is director of the ValleyFiber project in Vermont. In his keynote, he will explore why the project is so successful at the grassroots level, and why Vermonters feel that the universal availability of broadband service is so important.
Nulty formerly led Burlington Telecom in Burlington, Vermont, as general manager for a city-wide fiber to the premises network. The network was originally implemented for city government offices, but Nulty led the expansion of the network in order to provide broadband services to every business, institution, and resident in the city. Nulty is also a former chief economist for U.S. House and Senate committees.
"The enthusiastic support for the Vermont broadband effort is just one more example of the growing realization among individuals and businesses of the importance of a high-speed network," said Steve Ross, editor of Broadband Properties magazine. "We see this interest continuing to grow exponentially, which attests to the importance of this year's Broadband Properties Summit."
In addition to Nulty, additional keynotes and major addresses at the April 28-30 Broadband Properties Summit will be delivered by Bruce Mehlman, former Assistant Secretary of Commerce for Technology Policy; Dan Rogers, President of the Kendall County Economic Development Commission in Texas; and broadband champion Graham Richard, former Mayor of Fort Wayne, Indiana.
Additional educational sessions will be presented by local economic development leaders, industry analysts, property developers, and recognized technology and legal experts. These sessions examine the latest broadband strategies of cities, communities, and carriers, and explore the appeal and economic development potential of fiber-based networks for property owners and municipal and regional governments.
The Broadband Properties Summit is the premier fiber to the premises industry event. It is April 28-30, 2008 at the Hyatt Regency DFW. Complete information on the Summit is available at http://www.bbpmag.com/2008summit/summo8.php.
###