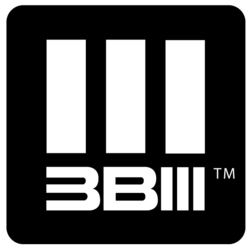 We have been developing web and networking products for many years. We now have a proven competency both technically and commercially in the market and have successfully delivered mobile campaigns for several leading entertainment brands. This was recognised in our recent nomination as best UK billing provider
Fareham, England (PRWEB) March 11, 2008
3BILL, the mobile division of Symbios Group, has confirmed today that it has acquired leading social network platform –- http://www.faces.com
The acquisition includes all of the assets owned by the company, transfer of the lucrative domain http://www.faces.com, user base and the intellectual property operating the platform. Financial terms of the agreement were not disclosed.
Originally launched in 2004, http://www.faces.com had raised millions of dollars in funding to develop the its platform, which comes packed with utilisable widgets such as TuneFeed, a Flash-based player which can be used on external sites such as MySpace.
Faces.com offers social networking with a focus on music, blogging and photos. The site is designed to allow members to view each others profiles, communicate with old friends and meet new acquaintances. Users can share photos, blog, display classified advertisements and express their interests via their own bespoke faces.com page.
Customisable themes and profile pages are also available on the site, via open features, allowing users to explore each others media, based on tags, ratings and searchable content.
The acquisition is the second significant purchase for 3BILL in as many weeks as it looks to strengthen its portfolio in the social networking space, recently purchasing http://www.profileheaven.co.uk –- winner of 2006 UK website of the Year –- Best community site.
Martin Montague, CEO of 3BILL, commented "We have been developing web and networking products for many years. We now have a proven competency both technically and commercially in the market and have successfully delivered mobile campaigns for several leading entertainment brands. This was recognised in our recent nomination as best UK billing provider"
"Social networking has really taken off globally; literally hundreds of millions of people around the world are visiting social network sites each month, many on a daily basis. With such a great brand and domain name such as http://www.faces.com this targeted acquisition will help us reach critical mass quickly, and give us a great rolling start to centralise our assets into one new dynamic social network platform rich in web, mobile and music content –- all to the delight of our users."
Plans for the site will include the amalgamation of the recent acquisitions into a 'super community' with a wide range of previously unseen features that will co-incide with a re-launch mid 2008. The company will not include TuneFeed into the platform initially due to license constraints, but will make use of its proprietary mobile software and expertise on-line.
For further information, please contact:
Symbios Group/3BILL
Gavin White
Sales and Marketing Director
Tel: +44 (0) 870 4781517
http://www.3BILL.com
http://www.faces.com
http://www.profileheaven.com
Notes to editors
1. Symbios Solutions Ltd is a UK company that develops enabling software for the internet and downloadable devices such as mobile.
2. The Company also develops and operate trend setting online personals and social networking websites, recognised for technological innovation.
3. The Company was founded in 2000, and is based in Fareham, Hants.
4. For higher resolution images and screen shots, please contact Gavin White.
###