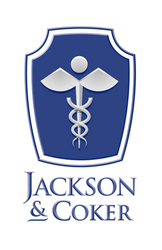 Obviously they expect to have their compensation needs met and settle comfortably into the community as they begin practicing medicine full-time. Once making a commitment, they intend to stick with it--which is good news for physician recruiters
Alpharetta, GA (PRWEB) March 11, 2008
Nearly half of young physicians expect to begin full-time medical practice upon completing residency and stay in their first position three years or more, according to a survey recently commissioned by physician recruiters Jackson & Coker and published in the February Jackson & Coker Industry Report. (http://www.jacksoncoker.com/newsletter/Long_2292008.aspx). By contrast, almost half of residents plan on pursuing a subspecialty fellowship following residency training, the survey reveals.
Jackson & Coker's first annual "Residents' Career Expectations" survey invited physicians in residency programs across the country to discuss their career objectives and expectations. The survey was sent to 6,012 physician residents in major medical specialties at various levels in their post-graduate training, and results were tabulated during February and early March. The highest percentage of respondents practiced medicine in Primary Care specialties--followed by Surgery, Psychiatry and Anesthesiology. Most respondents were in their final two years of residency.
"We were somewhat surprised to see that most of the survey participants represented the Primary Care disciplines," mentions Sandra Garrett, president of Jackson & Coker Locum Tenens. "This could be attributed to the fact that they settle on career plans earlier, especially if they don't intend on doing a fellowship, and have firm expectations concerning launching their careers following residency."
The survey queried residents on key facets of their career planning, including:

Intentions on becoming board certified
Temporary (locum tenens) employment options
Criteria for selecting a permanent opportunity
Spousal involvement in practice selection
Initial compensation expectations.
"It's critical in practice selection to have a balanced perspective on what is important, not just a one dimensional viewpoint," advises Philip Middleton, Vice President with Jackson & Coker Permanent Division.
"For the most part, career-minded physicians focus on four criteria in choosing an opportunity: quality of life, quality of practice, geography and compensation. This survey bears that out to a great degree. From their responses the majority of residents appear to be broad minded in considering what will contribute to their personal and professional satisfaction as they begin full-time practice," he adds.
In fact, a distinct pattern of career planning is shown in the survey highlights:
Almost three-fourths of the physicians surveyed plan to begin full-time practice within one year of finishing residency. The size of the practice or hospital department is crucial to 77% of residents.
Pursuing fellowship training is a distinct possibility for 45% of respondents.
Nearly 86% of residents intend on becoming certified within two years of residency completion.
Almost half of physicians surveyed would consider locum tenens (temporary employment) assignments, especially temp-to-perm options.
Regarding permanent employment, 63% of residents expect to make a firm commitment after exploring from one to six practice opportunities, whereas 13% expect to look at eight or more opportunities before signing a permanent contract.
The majority of residents rate quality of life as their #1 factor in selecting a permanent position. Immediate income and long-term income potential were of secondary importance.
For 70% of residents, geography as an isolated criterion is critically important in selecting permanent employment.
Involving spouse or significant other in career planning is essential to the vast majority of young physicians. In fact, 58% of respondents expressed concern for their spouse or significant other lining up alternate employment as a condition of their accepting an offer.
Regarding job tenure, 20% of respondents expect to remain in their first position from 3-4 years; whereas 29% of expect to stay longer than four years.
Several important conclusions can be reached concerning the survey results, according to the two industry experts commenting on what the survey reveals.
"It is significant that once residents select a permanent opportunity, they intend to stay with the practice for three to four years, or longer," notes Ms. Garrett. "Obviously they expect to have their compensation needs met and settle comfortably into the community as they begin practicing medicine full-time. Once making a commitment, they intend to stick with it--which is good news for physician recruiters," she adds.
In a similar vein Mr. Middleton mentions: "Physician retention goes hand-in-hand with physician recruitment. When hospitals or medical groups extend an offer to physicians, it's essential to meet their overall expectations so that they begin their practice with enthusiasm rather have than lingering regrets. If physicians feel that are really needed and wanted, they are more likely to be content in their practice selection and make a long-term commitment to the medical organization they have joined."
About Jackson & Coker
Begun 30 years ago, Jackson & Coker is a prominent physician recruitment firm headquartered in Alpharetta, Georgia. The firm places physicians in over 40 medical specialties as well as advanced practitioners (particularly CRNA's) in temporary (locum tenens) assignments and permanent placement opportunities.
Jackson & Coker is a member of a "family of companies" known as Jackson Healthcare Solutions (JHS) that provides information technology and human resources solutions to hospitals and healthcare organizations across the nation. JHS has the distinction of being voted among "Atlanta's Top 10 Fastest-Growing Companies" and cited by Inc. Magazine as among the "Fastest growing U.S. private companies."
More information about Jackson & Coker--along with its monthly Industry Report--can be found on the firm's website: http://www.jacksoncoker.com.
###