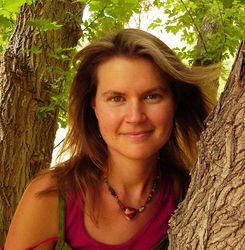 Being immersed in nature opens young women to deeper feelings and greater authenticity
Loa, Utah (PRWEB) March 11, 2008
Passages to Recovery recently announced its commitment to establish an all-female group in its young adult wilderness program. The formal opening for this group is set for May 1, 2008.
"What has become clear to us over the years is the need for the true wilderness experience in an all-female setting, thus allowing for core issues of trauma to be addressed without hesitation," says Brandi Bradbury, Admissions Director at Passages to Recovery.
"Living outside provides a young woman with a sense of space and simplicity in which to explore her experiences without distraction," adds Dori Them, Executive Director at Passages to Recovery. "Complemented by the emotional safety inherent in an all-female setting, our wilderness programming naturally works to help young women develop health and balance in their lives by being challenged physically, emotionally, and spiritually every day."
Leading the all-female group is Passages to Recovery's Clinical Director Rebecca Wildbear, LPC. Rebecca earned her Master's degree in counseling from Johns Hopkins University in 1997 and has been working as a wilderness therapist for eight years, the last three of which have been dedicated to working with young women. Rebecca's expertise and knowledge of the wilderness treatment model will be central to this effort.
"Being immersed in nature opens young women to deeper feelings and greater authenticity," Rebecca explains. "They begin to move beyond their denial and discover what lies beneath their addiction or other unhealthy behavior pattern. Clients learn to hold and nurture the story of their past wounds and traumas, attune to their gifts and resources, and create a relationship with a higher power. They begin to imagine more possibilities for their lives."
"I walked into Passages to Recovery with a fear to look myself in the mirror, and was convinced all soul had been lost. Now, I stare into the depths of my soul through the clear blue eyes that stare back at me when I see myself in the same mirror." Ali M. Spring 2007
"This program has me feeling as healthy as I ever have. The initial decision to simply 'go' can be hard, but once you are here and on the road to recovery, you will be blessed with sanity, honesty and peace like you currently cannot imagine." Kaitlyn G. Summer 2006
Passages to Recovery will continue to offer co-ed as well as all-male groups in the field.
University-based research has validated the effectiveness of wilderness therapy programs, also known as outdoor treatment, for young people struggling with substance abuse. Passages to Recovery offers a cutting-edge addiction treatment program for young adults that couples intensive clinical assessment and therapy with a 12-step program - all within the context of a 35-day wilderness experience. Each program is framed by a transitional week at the MAPS House on either end, which includes a two-day family workshop.
Passages to Recovery is a unique alternative to alcohol and drug rehabs for young adults. Passages to Recovery is a member of Aspen Education Group, the nation's largest and most comprehensive network of therapeutic schools and programs. Aspen Education Group offers professionals and families the opportunity to choose from a variety of therapeutic settings in order to best meet a student's unique academic and emotional needs. Aspen is a division of CRC Health Group, the nation's largest chemical dependency and related behavioral health organization. For over two decades, CRC Health has been achieving successful outcomes for individuals and families. For more information about Aspen Education Group, visit http://www.aspeneducation.com or call (888) 972-7736.
If you would like to learn more about Passages to Recovery's wilderness treatment programs, please visit http://www.passagestorecovery.com or call (866) 625-8809.
###