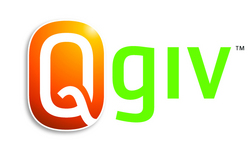 The web has become an increasingly important fund-raising resource for not-for-profit, faith-based and political organizations
Lakeland, FL (PRWEB) March 11, 2008
Qgiv, a complete turn key online donation gateway, has introduced Donation University, a free, web-based guide to understanding online giving. The site is accessible via http://www.Qgiv.com/donationuniversity.
"The web has become an increasingly important fund-raising resource for not-for-profit, faith-based and political organizations," said Qgiv's Peter Rudden, Director of Marketing. "Through our work with these organizations, we found many that had questions and concerns about safety, security and the best way to access and utilize this tremendous technological resource.
"We felt the best way to address these concerns and provide the necessary guidance to those seeking to accept donations via the web, including recurring donations, event registrations and other payment options, was to create an educational website. That was the genesis for Donation University."
Donation University offers detailed courses covering the basics of online donations, how to identify the correct level of online security and how to choose an appropriate provider. The site also includes graduate courses that teach organizations how to maximize the potential of any online donation solution.
"Though a public service of Qgiv, we believe that any organization or interested party, regardless of what provider they choose, will find Donation University helpful in making their decision or expanding their understanding of how online donations work and the safety and security issues related to every online donation provider," said Rudden.
The curriculum of Donation University includes a step-by-step approach to understanding online donations, definition of terms, graphic process depictions and the option for the user to proceed at whatever pace is best suited for them. "Students" also have the option of contacting Qgiv account specialists for additional information, free of charge.
About Qgiv
Qgiv has set the new standard for safe and simplified online giving. Qgiv provides nonprofit, political, educational and faith-based organizations the ability to easily accept online donations, pledges, tithing and event registrations. With secure pages that seamlessly integrate with an organization's website, Qgiv allows for the acceptance of all major credit cards as well as eCheck/ACH debit transactions online and through Qgiv's Virtual Terminal. Qgiv maintains the highest level of Payment Card Industry (PCI) Compliance as an independently audited Payment Gateway. For additional information, visit http://www.Qgiv.com or call 888-855-9595.
###