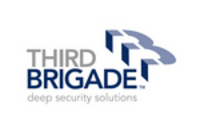 Ottawa is recognized as a leading center for security technology expertise and Brian O'Higgins has been at the forefront of this for over 20 years
Ottawa, ON and Reston, VA (PRWEB) March 11, 2008
Third Brigade (http://www.thirdbrigade.com), a security software company specializing in host intrusion detection and prevention systems (IDS/IPS), today announced that its Chief Technology Officer, Brian O'Higgins, has been appointed by the Honourable Jim Prentice, Minister of Industry for the Government of Canada, as one of two Canadians nominated to participate as a member of the High-Level Experts Group (HLEG) for the Global Cybersecurity Agenda (GCA) of the International Telecommunications Union (ITU) based in Geneva, Switzerland. At the same time, Third Brigade announced locally that its host intrusion defense system, Third Brigade Deep Security, has been nominated as a finalist for Product of the Year in the 2008 OCRI Awards.
"Ottawa is recognized as a leading center for security technology expertise and Brian O'Higgins has been at the forefront of this for over 20 years," said Wael Mohamed, President and CEO, Third Brigade. "We are extremely proud of his selection and expect significant contributions to the Global Cybersecurity Agenda. We are equally pleased with the nomination of Third Brigade as finalist for OCRI Product of the Year, particularly considering the high quality of technology Ottawa generates."
ITU is the leading United Nations agency for information and communication technologies. The Global Cybersecurity Agenda is an ITU framework for international cooperation aimed at proposing strategies for solutions to enhance confidence and security in the information society. In order to assist ITU's Secretary-General in developing strategic proposals to Member States, the Secretary-General will seek the advice of the High-Level Experts Group. With an estimated one billion people currently using the Internet around the world, it is understandable that global issues such as cyberthreats and inadequate cybersecurity solutions can be viewed differently by countries with dissimilar levels of development, priorities and challenges. The HLEG will comprise a group of experts from governments, industry, relevant regional/international organizations, research institutes, academic institutions and individual experts from every part of the world appointed by the ITU Secretary-General.
"A global response to the evolving nature of cyberthreats is needed to counteract the increasing level of sophistication of cybercrimes," said Brian O'Higgins, CTO, Third Brigade. "I am honoured to be nominated to be part of the Secretary-General's group of high-level experts. Third Brigade's experience with the Canadian dynamic incident response project through the Department of National Defence and experience with international enterprise customers will bolster my contributions to the HLEG."
With its 191 Member States and more than 700 Sector Members and Associates, ITU is uniquely placed to seek consensus on a framework for international cooperation in cybersecurity. Its membership includes the industrialized countries, the developing and emerging economies and the least developed countries. ITU, therefore, provides the preeminent forum where the diverse views about cybersecurity and cybercrime, including those of the private sector, can be discussed, with the goal of arriving at a common understanding amongst all the concerned parties and how those issues could be addressed globally and effectively. The Global Cybersecurity Agenda (GCA) will unite existing initiatives and partners with the objective of proposing global strategies to address today's challenges in the fight against cybercrime and to maintain cyberpeace. The ultimate aim of the Global Cybersecurity Agenda is to make significant progress on the agreed goals in the fight against cybercrime and to increase the level of confidence and security in the information society. It is based on international cooperation, and strives to engage all relevant stakeholders in a concerted effort to build security and confidence in the information society. More information is available on the ITU website at: http://www.itu.int/osg/csd/cybersecurity/gca/hleg/.
In Ottawa, Third Brigade's host intrusion defence solution, Third Brigade Deep Security, has been honoured with a nomination to the Product of the Year category of the 2008 OCRI Awards. OCRI (Ottawa Centre for Research and Innovation) is the city's economic development corporation. The OCRI Awards are synonymous with business excellence in the Ottawa region, shining a spotlight on the people and innovation that set the standard and serve as role models in the region.
"With the OCRI Awards we celebrate the best companies, technologies and individuals in Ottawa," said Jeffrey Dale, President and CEO of OCRI. "The innovation, economic impact, financial success and unique technologies of companies like Third Brigade help to position Ottawa as a power house of creativity and business excellence."
The 2008 OCRI Gala Awards honouring finalists and announcing winners in each of 8 categories will be held on April 3, 2008. For more information about the 2008 OCRI Awards Gala visit: http://www.ocri.ca/awards/.
Third Brigade Deep Security is an advanced, host-based intrusion defense system that brings proven network security approaches, including firewall and intrusion detection and prevention, down to individual networked computers and devices. Deep Security has been architected for enterprises that recognize the need to further enhance their security posture to protect mission critical IT assets from known and zero-day attacks. A demo is available on the Third Brigade website.
About Third Brigade
Third Brigade (http://www.thirdbrigade.com) specializes in providing host intrusion defense systems to organizations that need to detect and prevent attacks that exploit vulnerabilities in mission critical systems. Third Brigade Deep Security allows businesses to apply comprehensive security profiles to hosts that protect against known and zero-day attacks using deep packet inspection. It helps ensure compliance and the 24-7 availability of critical systems, provides a virtual patch for software vulnerabilities, and allows organizations to deliver Internet-based services with greater security and confidence. Unlike other host intrusion detection and prevention systems, Third Brigade Deep Security provides broader, faster and simpler protection. Third Brigade. That's control.
Note: "Third Brigade", "Deep Security Solutions", and the Third Brigade logo are trademarks of Third Brigade, Inc. and may be registered in certain jurisdictions. All other company and product names are trademarks or registered trademarks of their respective owners.
For more information:
Laura Maio
Media & Analyst Relations
Third Brigade, Inc.
(T) 613-599-4505 x2238
(M) 613-219-2800
laura.maio(at)thirdbrigade.com
###