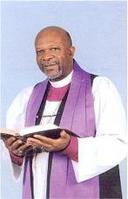 You ought to be terrified about letting your kids surf the Internet unprotected by technology designed to keep them safe and educate them online.
San Diego, CA (PRWEB) March 13, 2008
Children's Educational Network (http://www.childrenseducationalnetwork.com) is pleased to announce that Bishop George Dallas McKinney has joined the Board of Directors of their faith based subsidiary, Noah's Internet, Inc. (http://www.NoahsInternet.com) In his book, The New Slave Masters, McKinney shares that, "In this day, there are new insidious, invisible slave masters at work in our society. These new slave masters work outside civilized law and labor to ensnare families of all races. Even more threatening than before is the new slave masters who not only enslave the physical being, but imprison the mind and spirit as well. The Internet is one of these slave masters."
As stated by Children's Educational Network Founder/CEO, Greg Writer, "The Internet is the Information Superhighway. But unfortunately it's also the online predator, porn and exploitation expressway." Greg goeas on to say, "You ought to be terrified about letting your kids surf the Internet unprotected by technology designed to keep them safe and educate them online." Bishop McKinney agrees.
In recognition for his contributions to the community, San Diego created a Bishop McKinney Day. He is the author of nine books including a best seller, Cross the Line: Reclaiming the inner City for God. Bishop McKinney can be seen weekly on the Word Network, preaching the message of truth and hope and providing practical solutions to problems, such as the increasing presence of internet predators, pornographic material and other inappropriate online content, facing us every day.
Bishop McKinney has championed civil rights, human rights and moral rights for nearly half a century. He has fought racism, poverty, gangs, drugs and violence he has encountered working on the front lines of the inner city. But Bishop McKinney, like Pastor Dave Spoon of Noah's Internet, is filled with wisdom and practical application to harness adversity for change and growth.
Pastor Dave Spoon is the CEO of Noah's Internet Inc. and a Board member of Children's Educational Network. Pastor Dave has spent several years pursuing his passion to protect kids online with faith-based cutting edge software developments in the fight for online safety for children via a parental control browser. Noah's Internet is a powerful tool that establishes a means to help kids enhance their relationship with God in a fun, educational, safe cyber environment.
Pastor Spoon is one of a few individuals holding ministerial ordinations from three separate denominations: Heritage Free Baptist Organization, 1981; Independent Pentecostal Ministers Association, 1986; and Vineyard Valley Association, 1988. Pastor Dave is also responsible for helping start seven churches throughout the Western United States and has written a variety of worship songs. He was also the Chaplain for the Flagstaff Police Department. Pastor Dave started and co-hosted 2 different live Christian call-in radio talk shows. Today, he hosts the radio show called "To Know Him" which airs on 88.9 on the F.M. dial at 1:00 p.m., Monday through Friday in Temecula, California. In 2005, he started another church, Aletheia Community Church.
To Learn more visit http://www.NoahsInternet.com.
About Children's Educational Network:
Children's Educational Network (CEN) is building the premier, online community for children -The Ultimate Kids' Internet" ™ or "TUKI" ™, - specifically designed to provide a safe, fun and educational Internet experience for kids only accessible through CEN's TUKI Kid Safe Internet Browser, a software program that includes parental controls. Through its multiple cartoon themes that appeal to kids of various ages and gender, TUKI offers fun, educational content that inspires and motivates children in a positive manner. The software accelerates a child's education and exploration of the Internet in an entertaining manner, while protecting them from online predators, pornography, hate, violence, drugs and inappropriate content on the Internet. Other companies and organizations can participate in protecting kids on the Internet, expand their brand to the desktop and build customer loyalty by co-branding or offering their own private labeled TUKI Internet browser built on CEN's technology. Partnership information: Children's Educational Network, http://www.ChildrensEducationalNetwork.com, 760-233-2863.
###