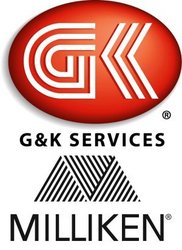 Our ProSura™ program was a significant step forward in reducing the risk of cross-contamination through employee uniforms and towels. BioSmart™ is an innovative enhancement to this program, providing a critical layer of protection for our food processors, grocers and restaurant customers
Spartanburg, SC and Minneapolis, MN (PRWEB) March 12, 2008
Milliken® & Company, one of the world's largest privately-held textile and chemical manufacturers, and G&K Services, Inc. (NASDAQ: GKSR), a market leader in branded identity apparel programs and facility services, announced today that they have extended their exclusive relationship to distribute BioSmart™ towels and garments to the food industry. In part, the parties extended their relationship as a result of continued strong interest from customers in food processing facilities, groceries, and restaurants.
BioSmart™ is a patent-pending textile technology from Milliken that binds chlorine bleach(a) to textiles and reduces the spread of common bacteria and viruses from cross-contamination. G&K Services remains the exclusive distributor of BioSmart™ products for the food industry, which is marketed through G&K's ProSura™ food safety solutions program. Milliken's patent-pending fabric, coupled with G&K Services expertise in wash chemistry and industrial laundry protocols, together play a key role in delivering the effectiveness of BioSmart™.
The Centers for Disease Control and Prevention website notes on its Food Safety page that, "While the food supply in the United States is one of the safest in the world, CDC estimates that 76 million people get sick, more than 300,000 are hospitalized, and 5,000 Americans die each year from food-borne illness." Uniforms, towels and equipment, if not properly controlled and sanitized, can contaminate food at any point during food processing, distribution or preparation.
G&K Services' patent-pending ProSura™ food safety solutions program helps processing plants, restaurants, retail meat, deli, produce and bakery departments reduce cross-contamination by implementing proper sanitation and safety measures during uniform laundering and delivery processes. This program also supports hazard analysis critical control point (HACCP) programs by ensuring measures and controls are properly documented. The use of BioSmart™ garments and towels provides additional protection on fabrics against cross-contamination beyond delivery and during the workday.
"Our ProSura™ program was a significant step forward in reducing the risk of cross-contamination through employee uniforms and towels. BioSmart™ is an innovative enhancement to this program, providing a critical layer of protection for our food processors, grocers and restaurant customers," said Scott Wallace, senior vice president of marketing at G&K Services.
Market response has been positive. "BioSmart™ has allowed us to bridge the gap between customers' written standard operating procedures and the realities of operating in a food environment by helping mitigate the risk of human error," noted Carter Bray, marketing director at G&K Services. "The reaction of the market has led G&K to develop additional BioSmart™ products, which we expect to introduce before the end of this fiscal year."
The two companies are also working together to help customers promote superior cross-contamination protection and a safer work environment from utilizing ProSura™ and BioSmart™ programs. The promotion program includes logos, window decals, table tents, press releases and direct mail post cards which will soon be available to restaurants, grocers, food service facilities and processing plants for marketing and educational use.
"There's a real concern over potential bacterial contamination through textiles and clothing, particularly in the food services, healthcare and public safety industries," said Jack Spoon, business manager for Milliken's Workwear Fabrics division. "Programs like G&K Services' ProSura™ program are instrumental for reducing costly risk for program participants. We're honored to work with G&K to deliver BioSmart™ to the food industry."
Safe Harbor for Forward-Looking Statements
Statements made in this press release concerning G&K Services, Inc.'s intentions, expectations or predictions about future results or events are "forward-looking statements" within the meaning of The Private Securities Litigation Reform Act of 1995. These statements reflect the company's current expectations or beliefs, and are subject to risks and uncertainties that could cause actual results or events to vary from stated expectations, which could be material and adverse. You are cautioned not to place undue reliance on these statements, and the company undertakes no obligation to publicly update or revise any forward-looking statements, whether as a result of new information, future events or otherwise.
Information concerning potential factors that could affect future financial results is included in G&K Services, Inc.'s Annual Report on Form 10-K for the fiscal year ended June 30, 2007.
About BioSmart™:
Developed by Milliken, BioSmart™ is a patent-pending textile technology that binds chlorine(b) bleach to the surface of fabric. Chlorine on the fabric will continue to kill germs after the fabric has been washed. Independent, outside testing has demonstrated that when BioSmart™ fabrics are laundered according to care instructions with EPA-registered chlorine bleach, the chlorine killed 99.9 percent(c) of common bacteria and viruses, including Salmonella choleraesuis, E.coli, Staphylococcus aureus and Hepatitis A.
BioSmart™ can be applied to synthetics, cotton and poly/cotton fabrics and are ideal for industries where bacterial contamination is a concern, including food processing and services, healthcare, public safety, hospitality, sports apparel, active wear and military. The protective coating is recharged with chlorine during laundering, so it is always functioning at full strength thus providing a longer shelf life and optimizing value for manufacturers, laundries and consumers alike. BioSmart™ fabrics have passed the ISO skin irritation and skin sensitivity tests. In addition, BioSmart™ fabrics are odorless, dry quickly and wick moisture.
About G&K Services, Inc.:
Headquartered in Minneapolis, Minnesota, G&K Services, Inc. is a market leader in branded identity apparel programs and facility services in the United States, and is the largest such provider in Canada. G&K Services operates over 160 processing facilities and branch offices, serving more than 160,000 customers. To learn more about G&K Services, please visit http://www.gkservices.com.
About Milliken & Company®
Founded in 1865, Milliken & Company is a privately held textile and chemical company that employs approximately 11,000 associates worldwide. Milliken operates nearly 50 manufacturing facilities in the U.S. and 8 other countries. Having over 2000 patents issued or applied for, the company produces over 19,000 high performance products. To learn more about Milliken, please visit the Company's web sites at http://www.milliken.com and at http://www.millikenapparelfabrics.com.
BioSmart™ is a trademark of Milliken & Company. ProSura™ is a trademark of G&K Services, Inc.
(a) When used in accordance with its EPA-registered label instructions.
(b) When used in accordance with its EPA-registered label instructions.
(c) Laboratory conditions using AATCC 100 test method.
###