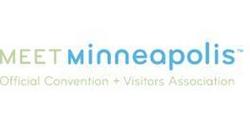 (Vocus) March 12, 2008
Premier sports agent and inspiration for Jerry Maguire addresses the "Greening" of Sports.
What: It's go green or go home. Meet MinneapolisTM, the Official Convention and Visitors Association, announced today that Leigh Steinberg will deliver the keynote address at the organization's annual meeting. From the new LEED-certified Twins and Gophers stadiums to numerous additional green sports projects on the drawing board, the Minneapolis area is undergoing a sports facility boom.
With that boom comes a hefty carbon footprint. According to Convention Industry Council, Meeting Strategies Worldwide, over a 5-day span, a 2,500-person conference will use 62,500 plates, 90,000 cans/bottles, 75,000 cups, 87,500 napkins will be used.
Steinberg's address will highlight the "greening" of sports at the college and professional level and how we can use this sports movement to raise awareness and demonstrate sustainable behaviors that assist in the ultimate goal of reversing the effects of global warming.
At this first-ever luncheon event, Meet Minneapolis will also deliver to its membership, board members and city and government leaders results generated from 2007 activities, its annual report and an overview of meet Minneapolis 2008 initiatives.
When: Thursday, March 27 at 11:30 a.m., luncheon meeting 12:00-1:30 p.m.
Registration: Members: $50, non-members, $65, reserved table (10) $750 The event is open to the public
Register online at http://www.minneapolis.org/annualmeeting before March 20, 2008.
Where: Minneapolis Convention Center, Room 200
Who: Leigh Steinberg is widely regarded as the premier sports agent in the U.S. having represented more than 150 professional athletes in football, baseball, basketball, golf and boxing. Most notably Steinberg has represented the No. 1 pick overall in the NFL draft a record eight times, a milestone unrivaled within the sports industry. Steinberg's passion for sports is only rivaled by his passion for humanitarian and environmental causes.
Interviews: Leigh Steinberg
Please coordinate with media contacts for interviews and media parking.
ABOUT MEET MINNEAPOLIS: Meet Minneapolis is a private, not-for-profit, member-based association. It actively promotes the Minneapolis area as a venue for conventions and meetings and markets the city as a desirable tourist destination to bring a positive economic impact to the greater Minneapolis area.
Media Contacts:
Connie Stelter, Meet Minneapolis, 612.767.8042,
Allie Gray, Meet Minneapolis, 612.767.8024,
###