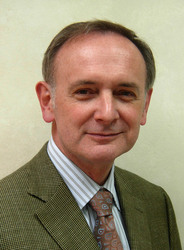 Hot air blowing around in your home from heating systems usually contains no water molecules at all
Lansdale, PA (PRWEB) March 13, 2008
Leading Cosmetic Dermatologist James Fairfield, MD has just released another in a series of free articles on his web site. Dry Skin in Winter: How to Get Relief is available for immediate download at http://www.CMDerm.com.
Do you recognize this dry winter skin syndrome? Cosmetic Dermatologist James Fairfield says, "You'll see tiny dry flakes on your legs, and your skin becomes itchy - sometimes insufferably so - especially when you undress at night and the back of your arms, hips, and legs itch to the point you can draw blood by scratching. You now have … The Winter Itch!" Fairfield offers tips for the right way - and the wrong way - to seek relief through dry skin care.
"The dry flaking sometimes fools people into feeling they need to scrub it away," says Fairfield. "But the second biggest enemy of skin hydration is over-washing." If you damage the protective layer of your skin's surface, it can't protect the next layer, where the moisture is. That layer, when exposed to drying air, can become inflamed - and that's why dry skin is itchy skin. Fairfield gives 7 tips on how you can protect your skin's ability to retain moisture through careful bathing, the right soaps, and the use of good moisturizing lotions and creams.
And what's the No. 1 biggest enemy of skin hydration? Dry air. "Hot air blowing around in your home from heating systems usually contains no water molecules at all," Fairfield warns. As the heating season goes on, your home dries out completely - and this dry air can pull the moisture right out of your skin. So Fairfield offers suggestions about how to keep your home environment from resembling the Gobi Desert.
A cosmetic dermatologist's office is a great source for the newest, most soothing moisturizing lotions and creams. And it's good to know that there is relief for the dry, itchy skin of winter!
To download the complete article, go to http://www.cmderm.com
James C. Fairfield, MD has established the oldest and most respected dermatology practice in the Delaware Valley. For more free cosmetic dermatology information and resources and to sign up for his free report, Erase the Years; visit his web site at http://www.cmderm.com
# # #