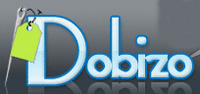 your website is more like a bible
Atlanta, GA (PRWEB) March 17, 2008
Dobizo.com a prominent online network for the Global Fashion Industry provides insight, how to's, and shared experiences from professionals on succeeding in the fashion industry in the pursuit of reducing the high risks and chances of failure that has long been associated with starting a clothing line for free.
Dobizo.com uses technology to help the courageous entrepreneurs and designers that are starting apparel companies and those whose passions have lead them into the fashion business through informational how to articles, Ceo Audios, ( How to Question/Answer recordings of the best and brightest within the fashion industry), fashion internships, industry specific daily definitions/lingo, apparel news, industry sourcing, a fashion forum, and a fashion network (think fashion industry meets LinkedIn) for one on one interaction between our thousands of users, including blogs, industry events, and fashion faceoff an online tool that allows companies to compare and receive constructive criticism from Dobizo users against competing apparel industry related businesses. 23 year old founder and clothing company owner Fredrickus Williford is the lead contributor to Dobizo amongst other fashion industry professionals that have 30+ combined years of experience consulting directly with startup companies, heading apparel companies, and working within the retail industry.
Figjam Apparel "There is no doubt in my mind that if Dobizo wasn't around, we would not be where we are as a company today. The sheer mass of information that is available to us within this network, has allowed small businesses like ours not only avoid some of the mistakes that others have encountered, but also get some great tips on how to run a successful business. Also it puts you in direct contact with other small business in the same industry, so whether it was finding a manufacturer, a trade show partner, an artists etc, we looked on the Dobizo network. The Dobizo site is a great example of how web 2.0 is not only beneficial for individuals but a great tool for business." Dachad "your website is more like a bible" Is what some of the users are saying about Dobizo.com
Many leading companies subscribe to Dobizo.com daily updates including Ecko, TJX, Target, and Azzure Denim which are all leading companies within the apparel industry. Dobizo.com ranks at the top of the search engines for many leading terms from "clothing line", "how to start a clothing line", "fashion line", "starting a clothing line". Dobizo informs readers through experiences not lessons you can't learn this in school.
In a little over a year Dobizo.com has taken the fashion industry and introduced it to the power of the internet for an online fashion business learning experience that is similar to none. Starting from a clothing line blog that has expanded into a full blown community of active apparel industry professionals networking together sharing the good, bad, and ugly of their journey of developing their clothing businesses in hopes of educating each other of the challenges that they will encounter. Popular articles like Top 100 Mistakes Clothing Lines Make and Dobizo Answers page which is reminiscent of Yahoo Answers, but contains frequently asked questions about starting a clothing line and is exclusive to Dobizo Network members.
The recent function and design relaunch of Dobizo marks a year servicing the Global Apparel Industry and it is only the beginning with new features and projects in development for the near future that will only bring us closer to increasing the success rate of new apparel companies entering the fashion industry.
###