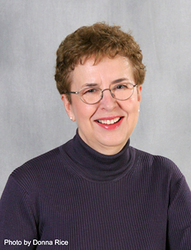 see a big difference in their health and weight
Indianapolis, IN (PRWEB) March 13, 2008
Overweight children and adults are at risk for diabetes, high blood pressure and even heart problems, that's why author and childhood obesity expert Grandma Bev Grey recommends steps to take as a family to encourage weight loss in her article, "5 Easy Ways to Help Your Family Lose Weight in 2008" which is available for download at http://www.grandmashealthykidsclub.com.
According to Grandma Bev, dieting isn't necessary for families' struggling with their weight. With basic, easy to follow steps families can expect to "see a big difference in their health and weight," says Grey.
Some of Grey's easy recommendations include staying hydrated with water instead of beverages loaded with sugar and fat such as juice, soda and beer. "You don't have to ban all other beverages from your life," says Grey "just save them for outside the home on special occasions, and even then, drink regular size instead of super-size."
Grey also sites the television as one of the vices that many families give in to causing them to miss out on opportunities to engage in physical activity. "Turn off the TV," says Grey. "Many families turn on the TV as soon as they get up in the morning and don't turn it off until everyone goes to bed. Why live your lives through TV characters?" questions Grey. "Except for homework, limit your total 'screen time' (TV, computer and video games) to no more than 2 hours a day and use the remaining time to be active."
When you limit your screen time, Grey believes you have more time to get moving. "You don't necessarily have to play sports or work out, but take a walk, rake leaves, play with the dog, or just stay inside and clean house," says Grey. "Put on some music and dance, have a pillow fight. The main thing is to keep over weight kids and adults moving instead of being couch potatoes."
Learn Grandma Bev's remaining weight loss tips by downloading the entire article at http://www.grandmashealthykidsclub.com. While there, visitors can get menu plans featuring meals and snacks low in fat and sugar as well as fun, get-fit activities for overweight kids and families.
Bev Grey is founder and president of Grandma's Healthy Kids Club, a website that offers age-appropriate weight loss programs and other items for children and adults. She is also author of "The Project", a fictional story for children or adults who work with children, and "Ending the Cycle of Obesity", an e-book containing several articles she has written about healthy living and childhood obesity. Visit http://www.grandmashealthykidsclub.com.
###