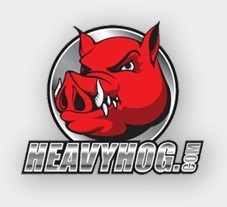 You can't imagine how hard it is for someone to sell a $100,000 tractor, paving machine or crane without ending up on the wrong side of the deal. Companies and individuals are usually left selling their heavy equipment at an auction or through a broker for a fraction of its value
Las Vegas, NV (PRWEB) March 13, 2008
MCT Industries, a leader in custom equipment manufacturing, announced the launch of HeavyHog.com at this year's CONEXPO show. The 5-day event is the largest show of its kind on this side of the globe with more than 2,000 exhibitors and 125,000 people expected to attend.
After 30 years of developing and selling government and commercial vehicles and ground systems, MCT Industries has taken a leap into the virtual world by developing a unique online business model dedicated to helping organizations and individuals sell unwanted heavy equipment and machines.
"You can't imagine how hard it is for someone to sell a $100,000 tractor, paving machine or crane without ending up on the wrong side of the deal. Companies and individuals are usually left selling their heavy equipment at an auction or through a broker for a fraction of its value," says Bennie Martinez, General Manager of MCT Industries. "With HeavyHog.com on the block, people have a new resource to buy, sell, and trade heavy equipment without paying any commissions or ridiculous fees."
HeavyHog.com currently has $1.2 million in inventory and is growing by the day. Users of the site can post just about any type of commercial equipment, including skidsters, scrapers, paving equipment, military machines and excavators. The site is also for individuals who want to sell smaller items such as utility trailers, trucks, storage containers and everything in between.
To kick off the launch of HeavyHog.com the company is offering its new and existing customers a free Platinum Membership, a value of $1,200 per month.
For patrons of the CONEXPO show, in conjunction with the website launch, they will be also be offering free rides to and from the Convention Center in the Heavy Hog limousines.
MCT Industries, founded in 1973, specializes in the research and development of government and commercial vehicles, ground systems and trailers. For more than 20 years, it has partnered with Sandia National Laboratories and Los Alamos National Laboratory to develop hazardous materials transportation systems.
###