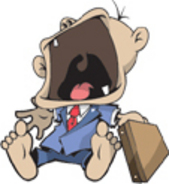 Squaremouth works exactly the same way as current travel insurance providers on TRAMS with one major difference…choice
St Pete Beach, FL (PRWEB) March 14, 2008
Squaremouth, a leading online travel insurance comparison site, today announced its technology solution has been added to travel industry software provider TRAMS' product offerings. Travel agents using TRAMS Live Connect will now realize a greater product selection, increased sales, preferred supplier customization features, real time reports, saved customer quotes and more.
"Squaremouth is the first third party travel insurance comparison solution to be offered via TRAMS for its clients," Squaremouth.com's CEO Chris Harvey says. "Travel agents using TRAMS can integrate the benefits of offering comparative travel insurance to their clients via Squaremouth without leaving the TRAMS system.
"Using Squaremouth as the travel insurance provider, travel agents will see results in high conversion ratios, according to Harvey. "Current Squaremouth users are earning four to 10 times more in commission purely because they are able to offer their clients the product that matches their specific travel needs versus a one size fits all solution." By only offering travel insurance products from one supplier, the travel agent is unable to offer the best solution every time . When searching for travel insurance, Harvey explains that every trip may call for a different product. By integrating Squaremouth into its technology, TRAMS users now have access to all plans, all of the time so they will not miss another sale because they did not present the right product.
"Travel insurance is similar to other insurance industry segments. Each company positions its product to appeal to a certain demographic or trip type. Travel agents who work with a single carrier are at a serious disadvantage should their customer decide to check prices," Harvey explains. "At best, a single carrier's products will make a good choice only some of the time."
Squaremouth customers can choose different products for each trip, allowing greater customization to meet each traveler's needs. "Sometimes, even on the same trip, it saves hundreds of dollars for the older family members to choose one product while the younger travelers choose another," Harvey illustrates.
As travel agents consider travel insurance products for clients, the new TRAMS product enhancement with Squaremouth presents a choice of hundreds of plans from all of the top providers on one easy to use screen versus only receiving quotes from one provider at a time.
"Squaremouth works exactly the same way as current travel insurance providers on TRAMS with one major difference…choice," Harvey states. "Selection and comparison is simple with sort by price, sort by benefit and sort by carrier. Users can also compare multiple policies side by side, email quotes to clients and save quotes for later retrieval."
Squaremouth pulls information from TRAMS to instantly display quotes from every major travel insurance carrier in the United States. TRAMS customer data is automatically entered into Squaremouth as soon as travel agents click the purchase button.
One agency contract with Squaremouth allows travel agents to offer products from the following travel insurance providers:
Access America, AIG Travel Guard, CSA, Global Alert Admin, Global Underwriters, HTH Worldwide, ITravel Insured, Medex, Medjet Assist, MH Ross, Multinational Underwriters (MNU), Seven Corners, Travel Insured, Travelers Liberty, Travelex, TravelSafe and USA Assist.
Additional TRAMS and Squaremouth Benefits Include:
Agents control regarding preferred suppliers. TRAMS users decide which supplier's products to display and can change at any time.
Agents do not have to register with all travel insurance suppliers to sell new products. Only one agency contract needed to sell all offered products from all participating travel insurance providers.
A tiered flat fee up to $50 per sale is paid to non-licensed travel agents, further increasing earning potential.
Licensed travel agents can earn up to 20 percent commission and conversion rates are far higher for Squaremouth users compared to agents only selling a few suppliers' products.
When completing travel sales via TRAMS, agents will continue to select if they want to receive a travel insurance quote. Only now, many more product choices from all of the top providers will be displayed with a greater sort capability to determine the best product for each client.
To learn more about Squaremouth and its TRAMS offering, please visit http://www.squaremouth.com/travel-partner-trams-user.php. To arrange a web demonstration, please call Chris Harvey at 727-490-5802.
About Squaremouth
Founded in 2001, Squaremouth helps travelers easily and instantly compare all the major travel insurance plans. To ensure customer satisfaction, all carriers are handpicked based on an internal rating system and also ratings from insurance industry watchdog AM Best. Only companies that meet Squaremouth's strict requirements make it into the system. Along with its unique research capabilities and zero complaint guarantee, the site provides instant quotes, immediate purchase and instant confirmation. Squaremouth is headquartered in St Pete Beach, FL and has offices in Fort Wayne, IN. Squaremouth has websites dedicated to both US travel insurance and UK travel insurance as well as international medical insurance for any nationality traveling outside their home country. Visit squaremouth.com for more information.
About TRAMS
For over 20 years, TRAMS, Inc. has assisted travel agencies in their efforts to grow revenue, optimize customer management, and streamline processes. More than 45,000 agents in over 11,000 locations currently use TRAMS solutions; which provide the leading back office system, TRAMS Back Office, the leading agency customer relationship management (CRM) product, ClientBase, as well as unique agency marketing services through TRAMS Marketing Advantage (TMA).
As of 2005, TRAMS, Inc. became a Division of Sabre Holdings, and continues to integrate with options that add value for clients, and value to TRAMS' products-whether those products are Sabre-related, neutral, or competitive to Sabre. Sabre adds the resources and expertise that enables TRAMS, Inc. to better serve the travel industry. TRAMS, Inc. continues to provide industry-standard products, development, training, support, and conferences: Technology & Marketing University, formerly Tech U, and Summer Camp.
With over 80 employees, and the average TRAMS manager being with the company for over 13 years, TRAMS, Inc. continues to offer SMART solutions for travel agency management and marketing. For more information, please contact TRAMS, Inc. 310 641 8726. A Member of the Sabre Family.
Available Topic Expert:
Chris Harvey
Toll Free (800) 240-0369
Direct Line (727) 490-5802
US Travel Insurance - http://www.squaremouth.com
UK Travel Insurance - http://www.squaremouth.co.uk
International Medical Insurance - http://www.squaremouth.com/visitors-insurance
###