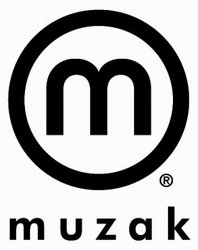 Over the past few years, we have publicly announced our objectives to improve cash flow in 2006 and 2007 as well as client retention indicators in 2007, and we are pleased to announce that we have exceeded these critical thresholds
Fort Mill, SC (Vocus) March 13, 2008
Muzak announced today that the business music and messaging company continues to achieve year-over-year improvements in several key financial measures. In advance of the full earnings release the company expects to issue during the last week in March, Muzak announced significant improvements related to key financial and client retention targets that were established in 2005 and 2006, respectively.
"Over the past few years, we have publicly announced our objectives to improve cash flow in 2006 and 2007 as well as client retention indicators in 2007, and we are pleased to announce that we have exceeded these critical thresholds," commented Steve Villa, Muzak's chief executive officer.
He added, "Such financial improvements and measurable increases in client service and retention could not have been achieved without the full commitment and efforts of the entire company. I thank all Muzak employees for the role they played in strengthening the company and our client relationships -- and positioning Muzak for long-term success."
Muzak's annual cancellation rate decreased from 10.00% in 2005 to 9.90% in 2006 to 9.20% in 2007. Net cash flow, before debt service, increased from $31.4 million in 2005 to $53.6 million in 2006 to $59.6 million in 2007. Net cash flow after debt service increased from -$17.8 million in 2005 to $3.0 million in 2006 to $8.0 million in 2007. Muzak's total cash balance increased from $17.7 million at the end of 2005 to $20.8 million at the end of 2006 to $25.9 million at the end of 2007. All 2007 figures are un-audited and the 2007 net cash flow amounts exclude expenses related to Muzak's proposed merger with DMX.
In addition, Muzak announced two key personnel appointments that will further drive client satisfaction. Allen Younger was named Vice President of National Sales, and is leading that division in implementing additional initiatives related to client retention and satisfaction. Younger has extensive experience in building and leading sales teams at the national level, primarily in the medical device industry with additional experience in the high-tech sector. Jon Luther, Jr. joins Muzak's Product Innovation group as product manager of digital signage. Most recently, Luther has led the company in several successful development initiatives in his leadership role with Muzak's audio architecture product group. Further additions to that group's staff are also planned as Muzak develops a new comprehensive digital signage offering.
To date, no announcement has been made by the U.S. Department of Justice related to Muzak's proposed merger with DMX.
About Muzak:
As a leading provider of business music, Muzak creates experiences that reach more than 100 million people daily. Some of the biggest brands in business, from Ann Taylor to Kinko's/FedEx to McDonald's, work with Muzak to enhance their brand image in approximately 500,000 client locations. Muzak creates a wide variety of core and custom music experience for clients around the world. Muzak creates custom on-hold and in-store voice messages, and designs and installs professional sound systems, commercial television, drive-thru systems, digital signage, soundmasking systems and more through its national network of sales and service locations. For more information, visit Muzak.com.
The above statements include forward-looking statements made pursuant to the safe harbor provisions of the Private Securities Litigation Reform Act of 1995. Some of these statements can be identified by terms and phrases such as "anticipate", "believe", "intend", "expect", "anticipate", "could", "may", "will" and similar expressions and include references to assumptions that the Company believes are reasonable and relate to our future prospects, developments and business strategies. Forward-looking statements involve risks and uncertainties, including, but not limited to those related to the Company's substantial leverage and debt service requirements, restrictions imposed by the terms of the Company's indebtedness, our history of net losses, our lack of readily available funds to borrow, our dependence on satellite delivery of our products, our dependence on third parties to license music rights, possible disruption poised by new business strategies and initiatives, the impact of natural disasters on our client locations and our support facilities, future capital requirements, the impact of competition and technological change, the availability of cost-effective programming, the impact of legislation and regulation, our dependence on the contributions of key personnel, the ability to control or impact client cancellations, potential conflicts poised by the significant ownership stake of our controlling equity holder, risks associated with the effect of general economic conditions and the other factors discussed in the Company's filings with the Securities and Exchange Commission. Actual results could differ materially from these forward-looking statements. The Company undertakes no obligation to update these forward-looking statements.
###