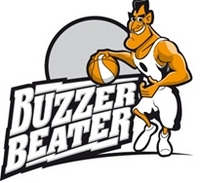 The previous version of the game engine was so realistic that it made the leap from our player blaming the computer for mistakes to complaining about their (artificial intelligence) coach. We hope the new engine will have them asking why their favorite team's real coach can't take a few pointers from their virtual one
Cambridge, MA (PRWEB) March 18, 2008
Due to the overwhelming success of BuzzerBeater.com, the largest online basketball manager simulation game, developers have created a second-generation game engine designed to be the site's centerpiece. The new engine features increased tactical depth and cutting-edge artificial intelligence designed to simulate coaching decisions in the last minutes of a game. "The previous version of the game engine was so realistic that it made the leap from our player blaming the computer for mistakes to complaining about their (artificial intelligence) coach. We hope the new engine will have them asking why their favorite team's real coach can't take a few pointers from their virtual one," said lead developer Charles Steinhardt.
Mark Daniels, co-creator of BuzzerBeater, said these changes are part of a system-wide redesign in response to BuzzerBeater's rapid and unexpected growth in the six months since its public release, from a handful of test users to 18,000 users in 131 countries. "When I started working on this project, I had no idea things would grow this quickly -- we were programming the simulation as a hobby, with the intention of challenging one or two friends. But one or two friends became a hundred, and then a thousand, and we quickly became the biggest game of our type in the world."
Player response to these changes has already been strongly positive. "It's great to see such determination to make sure that this is one of the (if not the) best games out there," wrote player "Kergillan". Said another player, "The developers in BuzzerBeater are the best I've seen in any game." The close relationship between the developers and the players is likely a key reason for the game's spectacular growth.
Steinhardt believes another reason might be that the concept resonates with an audience looking for something more realistic than fantasy sports. "With traditional fantasy basketball, a shut-down defender has very little value, and if your star player is injured, gets benched, or gets upset with management and tries to force a trade, your team's season is ruined. With simulation sports, we put you in the general manager's chair and you make all of the decisions while trying to build a real team, not just a collection of scorers."
BuzzerBeater.com is a realistic replication of the general manager environment, right down to the gate receipts of an arena. A successful manager will need to balance short-term and long-term strategy, training old talent and scouting new talent, and financial investment in a changing economy. While many users enjoy BuzzerBeater.com as a way to test their general manager skills, an increasing number have taken to exploring the other aspects of the game, from day trading to trash talking, and are continually amazed at the level of complexity and accuracy of the simulation engine.
For more information about http://www.buzzerbeater.com, or to schedule an interview with Mark Daniels or Charles Steinhardt, please call (609) 439-3677 or e-mail mark @ buzzerbeater.com.
Contact: Mark Daniels, CEO
Cell: (609) 439-3677
E-Mail: mark @ buzzerbeater.com
Digital Field Theory LLC
http://www.buzzerbeater.com
# # #