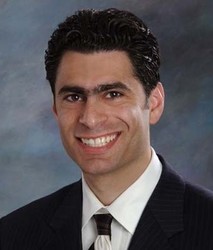 Go and create some more risky mortgages where people are willing to pay higher interest rates so that we can buy these loans and issue higher-yielding bonds to our investors.
Ann Arbor, MI (Vocus) March 14, 2008 –
The President's Working Group (PWG) on Financial Markets, which includes Treasury, the Fed, CFTC and SEC, issued a report on March 13, 2008, on the causes of the recent market turmoil and proposed solutions. "This report contained perhaps the most well reasoned diagnosis I've seen of the problems being faced and the solutions available," said Gibran Nicholas, Chairman of the CMPS Institute, an organization that certifies mortgage bankers and brokers. Here is a summary:
Step 1 – Diagnose the problems correctly. There are three root problems that caused the housing and credit crisis.

Reckless decisions made by those who provide funding for US mortgage loans
Chaotic mortgage process that confuses borrowers
Government failure to properly regulate the mortgage and financial industry
Step 2 – Reform the sources of funding. In the United States, mortgage money comes from financial market investors who buy bonds on the bond market. The companies that issue and market these bonds to the investors use your mortgage as collateral to "secure" the bonds. When investors decide which bonds to buy, they rely on the information provided to them by bond rating agencies who basically issue report cards and grade the bonds based on how much risk they think is involved. This process needs to be reformed so that:

The Federal Government requires financial institutions to have more cash reserves and make less risky decisions. This includes preventing financial institutions from borrowing money to buy bonds and other investments without having a plan in place to pay back that borrowed money if and when their bonds or other investments go down in value
Credit rating agencies better disclose the methods they use to grade the bond investments and avoid conflicts of interest – especially when grading "structured investments" that tend to be complex in nature
Bond issuers better disclose the risks associated with the investments they are selling
Bond investors avoid over-extending themselves by making investment decisions that too risky
Step 3 – Reform the mortgage origination process. When bond investors began demanding higher returns on their investments, Wall Street went to the mortgage industry and said, "Go and create some more risky mortgages where people are willing to pay higher interest rates so that we can buy these loans and issue higher-yielding bonds to our investors." It was like putting candy in front of a baby. Unfortunately, this caused some mortgage bankers to get too reckless in their guidelines and some brokers to get too greedy. This doesn't mean that all bankers and brokers were reckless and greedy, only that some took advantage of the opportunity to make easy money as the ranks of mortgage salespeople mushroomed to a peak of just over 400,000 before declining to the current and more sustainable number of around 200,000. "While the PWG report recommended some reforms in the mortgage sales process, they did not fully outline all the actions needed," said Nicholas. "We agree with most of the proposals but take a slightly different approach on a few of the issues," said Nicholas. The PWG report suggested that:

States be required to issue licenses to all mortgage brokers
The Federal government maintains a national database of mortgage brokers
Step 4 – Enforce sensible regulations and guidelines. The Federal Government should have a system in place to work with state and financial institutions to enforce the guidelines outlined above.
Click here to listen to an audio clip from CMPS Institute Chairman, Gibran Nicholas, for more details on various proposals that seek to reform the mortgage origination process.
About CMPS Institute: CMPS is a training, examination, certification and ongoing membership program for financial professionals who provide mortgage and real estate equity advice. The CMPS Institute was formed as a joint effort by leaders in the mortgage and financial planning industries to raise professional standards among mortgage professionals and integrate sound financial planning advice into the mortgage process. Recognized for its preeminence within the industry, the CMPS curriculum represents the core knowledge expected of residential mortgage advisors, regardless of the diversity of specializations within the industry. For more information or to locate a certified professional near you, please visit http://www.CMPSInstitute.org or call 888.608.9800.
Press Contact:
Josephine Nicholas
CMPS Institute
888-608-9800, ext. 102
###