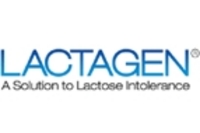 Los Angeles, California (PRWEB) March 18, 2008
Lactagen®, a dietary supplement and treatment program designed to help people suffering from lactose intolerance, is very excited to announce the launch of their new website. The website features extensive information about how Lactagen® will help dramatically reduce symptoms of lactose intolerance long-term through its one-time 38-day program. People forced for years to limit their diet to dairy free foods can now enjoy dairy products without painful digestive discomfort.
On the new site, one can view hundreds of testimonials and can even watch videos of testimonials talking about their experience on the program. The website also includes; information on how the product was created, information on how it works, videos of press coverage and news stories, a link to purchase the product directly on the site and much more.
In addition, the website is geared towards educating and answering any customer questions. Not only can customers call an 800 number (800-DAIRY-OK) to speak with a digestive health consultant directly, but they can connect via LiveChat instantly, allowing customers immediate access to any questions they might have about Lactagen. Further, the new website offers free brochure on Lactagen, for those that prefer receiving additional information in the mail about the product.
How Lactagen® Works
Unlike other products or supplements taken before every meal to reduce the effects of lactose intolerance, Lactagen® is a one-time program treatment. After completion of the program, lactose intolerant sufferers can once again enjoy dairy foods without the need for additional treatment. The Lactagen® supplement trains the natural micro-flora in the body to break down and absorb lactose (the sugar found in dairy products).
People suffering from lactose intolerance lack the lactase enzyme usually found in the small intestine. If lactase is not present, the lactose moves on into the large intestine where it ferments and causes gastric symptoms such as gas, cramps, and diarrhea.
Lactagen® is a powder mixed with juice or water taken daily for 38 days.
Andrew Ritter, Creator and President of Lactagen describes his vision for the new website, "It is important to reach out to lactose intolerant sufferers to let them know that they don't have to suffer anymore and that there is an alternative to avoiding dairy products or suffering the symptoms from consuming them. We hope our new website will help educate consumers about lactose intolerant and Lactagen- giving them alternative options. Lactagen is the first and only real solution and consumers need to learn more about it.
Lactagen® has been clinically tested and medically proven as a safe and effective program. In the clinical trials, nine out of ten patients reported a significant reduction in symptoms after completion of the program. Anyone interested in the benefits of the Lactagen® program is encouraged to visit the Lactagen® website at http://www.lactagen.com or call 800-324-7965 for more information and specific answers to questions or concerns.
Media Contact:
Andrew Ritter
aritter @ lactagen.com
(310) 203-1000 ext 203
# # #