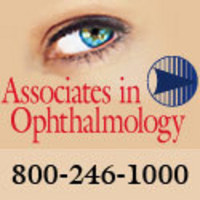 Pittsburgh, Pennsylvania (PRWEB) March 18, 2008
Associates In Ophthalmology (AIO), a group of Pittsburgh eye doctors and Pittsburgh LASIK eye surgeons, is very proud to announce that a new refractive procedure is now available to patients. The new surgical procedure involves the implantation of the Visian™ Implantable Collamer Lens (ICL) and AIO's Dr. Donald Santora is one of the few eye surgeons in Western Pennsylvania accredited to perform this surgery.
The Visian™ Implantable Collamer Lens
The Visian™ ICL is a type of Phakic Intraocular Lens (a lens that is implanted in the eye with the eye's natural lens still in place) made from a soft, foldable polymeric material called Collamer which contains a small amount of collagen. Since the cornea of the eye is made of collagen, Collamer provides excellent biocompatibility and enhanced optical capability. The Visian™ ICL is the first lens of its kind with FDA approval. The FDA based approval on several years of research and development of the intraocular lenses used for cataract surgery.
Who can Benefit from Visian™ ICL Surgery?
Anyone seeking clear vision may be a candidate for the Visian™ ICL, including patients with extreme or special vision correction needs, but the best candidates are between the ages of 21 and 45 with moderate to severe myopia (nearsightedness). A patient's candidacy is further enhanced if they have not had a previous eye surgery or a history of glaucoma, iritis, or diabetic eye disease. An ophthalmologist will be able to determine if ICL implantation or another refractive procedure will bring the best results.
The Visian™ ICL Implantation Procedure
Implantation of the Visian™ Implantable Collamer Lens is done on an outpatient basis and the procedure generally takes around 15 minutes. The ICL is gently folded and injected into the anterior chamber of the eye behind the iris, or colored part of the eye, through a tiny incision only 3 mm in length located at the clear edge of the cornea. The patient receives numbing drops or a local anesthetic prior to the procedure and experiences very little discomfort. The eye surgeon may prescribe additional eye drops or oral medication and usually schedules a follow-up visit the day after surgery. Once implanted, the ICL cannot be seen by the patient or any observer and its presence is usually not noticed, as it does not attach to any tissues.
Patients will need a driver to and from the surgery center on the day of the procedure. After implantation, the Visian™ ICL is maintenance-free. AIO and the product manufacturer recommend annual checkups. If the patient wants the ICL taken out for any reason, a trained eye surgeon can easily remove the implant.
Anyone who would like to learn more about the Visian™ Implantable Collamer Lens and the implantation procedure is encouraged to visit the Associates In Ophthalmology website at http://www.aioeyesurgeons.com or call AIO toll-free at 800-246-1000 for more information.
MEDIA CONTACT:
Marilyn K. Amick
Associates in Ophthalmology, Ltd.
412-653-7489 x1032
mamick @ aioeyesurgeons.com
# # #